SAP EAM Mobile Solutions
SAP EAM Mobile solutions are designed to extend the functionality of SAP EAM to mobile devices, allowing field technicians and maintenance workers to access relevant asset information, perform maintenance tasks, and collaborate while on the go. These mobile solutions enhance efficiency and accuracy by providing real-time data and enabling workers to interact with the EAM system directly from their smartphones or tablets. The product offering includes the latest solutions from SAP and AG's own inventions to complement SAP Solutions.
Some common features of SAP EAM Mobile solutions might include:
Work Order Management: Technicians can view, create, update, and close work orders while in the field. They can access work instructions, spare parts lists, and other necessary documentation.

Asset Inspections: Mobile solutions often include capabilities for performing asset inspections, where technicians can input data about the condition of assets, report issues, and initiate follow-up actions.

Asset History and Documentation: Access to asset history, maintenance logs, repair records, and other documentation is crucial for making informed decisions. Mobile solutions can provide these details in real time.

Offline Capabilities: In remote areas or locations with poor connectivity, technicians can still use the mobile app to input data, and the information will sync with the central EAM system once a connection is available.

Barcode and QR Code Scanning: Mobile solutions can enable technicians to scan barcodes or QR codes on equipment for quick access to relevant information and to initiate maintenance actions.

GPS and Location Services: Integration with GPS and location services allows technicians to identify the precise location of assets and navigate to them efficiently.

Collaboration: Technicians can collaborate with remote experts by sharing images, videos, and notes, allowing for faster problem-solving and decision-making.

Notifications and Alerts: Technicians can receive real-time notifications about critical tasks, equipment failures, or maintenance requests.
Improved Field Productivity
Mobile solutions enable technicians and maintenance teams to access work orders, asset information, and instructions directly on their mobile devices. This reduces the need to return to the office for information, resulting in faster task execution and increased productivity.
Real-time Data Access
Technicians can access real-time data about asset conditions, maintenance history, and work orders while on-site. This ensures that they have the most up-to-date information to make informed decisions and carry out tasks effectively.
Faster Decision-making
Mobile solutions facilitate quick collaboration between field technicians and remote experts. Photos, videos, and notes can be shared instantly, allowing experts to provide guidance and make decisions without delays.
Reduced Downtime
With immediate access to asset information and maintenance instructions, technicians can address issues promptly. This minimizes downtime and prevents prolonged disruptions to operations
Accurate Data Capture
EAM mobile solutions enable technicians to capture data accurately at the point of work. This reduces the risk of manual errors associated with paper-based processes and ensures that the central EAM system is updated with precise information.
EAM Implementation Process
1) Assessment
AG product implementation approach starts with a free readiness assessment. Here we usually assess the Business Process around planning, execution and reporting/analysis.
This will allow us to advice on potential 'process refinements needed', which usually take place in parallel to the rest of the project activities.
2) Implementation
Here at AG we follow SAP's proven 'Activate Methodology' and AG's proven governance model, designed to get all the necessary stakeholders involved at the right time.
The model involved weekly progress calls with progress reports and monthly steer-co meetings with project sponsors/owners.
3) Embedding/Adoption
The mentioned stakeholder engagement approach has proven to ensure successful project delivery and go-live and successful user adoption to derive the intended RIOs.
The implementation also includes a well-structured training program targetting all user groups, such as Maintenance Technicians, Team Lead, Master Data Maintainers and Management (for analytics).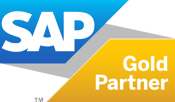 SAP Gold Partner & Value-added Reseller
Recognised by SAP to have the in-house expertise to maintain exceptional levels of customer satisfaction, solution quality, and service delivery.

SRCN Solutions
SRCN Solutions help organisations remove the obstacles holding them back - like backlogs, excessive costs, budget constraints and

Oil Plus
Founded in 1978, Oil Plus specialises in providing solutions for Produced Water Treatment, Injection and Production Chemistry issues. They are completely independent from all chemical and water process equipment vendors. .

Metanax
Metanax Asset Management are an international consultancy and service provider offering bespoke asset lifecycle management services across all energy & industry sectors. Based in the U.K, with active representation in Europe and the Middle East.