Robotic Process Automation (RPA)
Are you looking for expert SAP RPA implementation services?
Helping businesses adopt SAP solutions quickly and with minimum risk...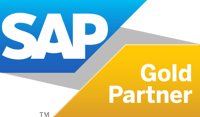 RPA – An efficient solution
Companies constantly seek to improve their processes, reduce costs and increase their speed of business. In reality, most processes are far from flowing through IT applications and require employees to intervene with tedious, repetitive and manual tasks.
Improving or integrating processes has been demonstrated to be costly and is not a fail-proof solution. One method of improving your business efficiency is by utilising our Robotic Process Automation services (RPA).
Working with AG
Every employee dreams of delegating dull and repetitive tasks to another person, but what about a robot?
With expertise in the latest and smartest Robotic Process Automation technologies, from UiPath to Winshuttle, we can design and implement complex automation routines that accelerate and streamline your business processes. This frees employees' time from tasks that add no value to their work, enabling the enterprise to focus on strategic activity.
Our Robotic Process Automation Services
Here at AG, we deliver outstanding Robotic Process Automation services thanks to our wealth of product knowledge and SAP expertise. We harness great value from process automation by re-designing, simplifying and automating processes using best of breed technologies.
At AG, we believe that introducing true innovation doesn't have to mean long and costly implementations, but rather by embracing RPA technology, a greater ROI can be achieved.

Automation
Gain efficiencies, scalability & process reliability.
Governance
Drive data and process governance.
Quick Wins
Realise large direct and indirect savings.
Scalability
Increase responsiveness and scalability.

UiPath
Business processes often involve the need to orchestrate data across multiple systems. However, legacy infrastructure often make integration difficult, fragile or expensive, requiring data to be rekeyed to be able to move along processes. Such activities have a significant cost for the business, impact negatively on employees' morale and are at high risk of human error.AG has long expertise and is widely regarded as a leader in delivering high quality, value-adding integration and automation solutions that address specific needs, such as master data creation. A natural extension for AG in this area, UiPath provides us with further depth and flexibility to be able to offer truly fit for purpose and agile solutions that innovate and accelerate the speed of your business.
Winshuttle
SAP plays a key role in many organisations as it holds key operational data and controls most of business activities. However, running processes in SAP is not always easy for users who are required to enter large amounts of data and acquire deep system knowledge to make the system operate smoothly.AG has a strong history of clients that have achieved better usability and data management in SAP using Winshuttle. AG's experience with Winshuttle goes back a long way and we have the highest number of certified consultants in EMEA outside our partner. We merry this product expertise with deep SAP process and system knowledge as well as technical expertise in associated technologies.