SAP: Month-End Close Processes With Financial Automation
Why AG is the go-to financial transformation partner for you?
Discover how our SAP finance automation services can support in transforming your accounting and finance team processes here and now...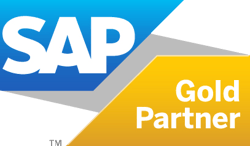 Helping Companies Improve Month-End Close Process
Here at AG, our SAP finance automation services are designed to support organisations to move to modern accounting. We unify approaches, data, and strategies to unlock end-to-end visibility, automate repetitive manual work to concentrate on what counts most to the business and deliver greater data insights, real-time information and analysis. Most importantly, AG enables modern accounting to be achievable.
As an SAP Gold Partner, we focus specifically on the SAP product portfolio, ensuring the delivery of a complete governance framework to scale business tasks and maximise SAP investments and ROI. We address the areas of financial close management, accounting automation, and intercompany governance.
When engaging with AG, we typically transform your financial processes by implementing automation experience:
A seriously shortened month-end close process

Automatic audit trail for auditors to utilise efficiently

Save 70% of your time spent on mundane manual tasks such as transaction matching and reconciliations

Improved governance over risk practice in the entire processes

Ability to complete, review and approve changes in a virtual close

Accessibility of data from different locations

Control over access to sensitive information

Standardisation of procedures and guidelines for the entire organisation
Shifting from spreadsheets to financial automation is a crucial decision for any organisation. Providing your finance teams with the right tools guarantees that not only streamline your financial processes with excellence. Yet, it will set your organisation up for success.
To learn how to fast-track your month-end close efficiency and balance sheet integrity talk to one of our experts

Maximise Efficiency
Automate your finance processes with workflows and exception management automation to centralize and standardize the month-end close processes.
Eliminate Manual Process
Reduce the manual process work by 70% and focus on risk-based practice to standardize global finance processes.
End-to-end Visibility
Obtain greater visibility of progress across all the month-end close processes with 100% accuracy and end-to-end visibility of financial transactions
Greater Data Insights
Improved financial operations and regulatory compliance with unique process steps to automate and streamline monthly financial processes

Why choose AG as your go-to financial transformation partner?
We focus on:
Ensuring balance sheet completeness and accuracy of the company
Centralise and standardise the month-end close processes of accounting and finance teams
Automate manual processes associated with accounting and finance to optimise the time required to complete tasks
Unify intercompany accounting analysis for global alignment
Improve user productivity with a modern accounting and intuitive user interface
Enable digital transformation across the enterprise and elevate the organisation's future with modern finance technology


Other Finance Automations
Balance Sheet Reconciliation is just one of AG's pillars of finance automation. The others are:

Auto Treasury Loan Account (TLA) Clearing

Joint Venture Netting and Reconciliation

Approval For Expenditure Process

Planning vs Actualization Process

Orchestrate and automate SAP close activities

Month End Accruals Process

GDPR aware: AG needs the contact information you provide to us to contact you about our products and services. We will never share your contact details.
More information can be found in our Privacy Policy.