SAP Ariba Spend Management
Automate spending processes and actively manage more spend for better control, value, and savings.
Learn more about how procurement professionals can make their processes more flexible and adaptable.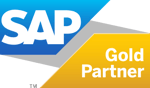 Transform Your Procurement with SAP
Businesses of all types are pressured to be more flexible, disruptive and agile. As a result, procurement, finance, and supply chain decision-makers ought to support their organisations quickly adapt to changing needs and embrace new business standards. Digitally transforming procurement demands fast innovations in user experience, supplier collaboration, and the adoption of intelligent technologies such as AI, machine learning and process automation. This digital transformation is enabled by using SAP S/4HANA and SAP Ariba, and SAP Fieldglass solutions in the cloud.

SAP Ariba solutions develop core operational processes, providing full source-to-settle functionality. This includes guided buying, collaborative sourcing and contracting, supplier lifecycle and risk management and end-to-end supplier collaboration to deliver an enhanced, trained, and simplified user experience and collaboration with suppliers over Ariba Network.

AG helps to deliver best-practice processes and software solutions that allow procurement and finance to constantly enhance their valuable contribution to the business and drive bottom-line impact. The following applications are widely deployed and support the procurement operations of our customers:

Spotlight on SAP Cloud for Sustainable Enterprises.


Building a Sustainable World. Together.
SAP's single, complete portfolio delivers reliable solutions for sustainability, like SAP Sustainability Control Tower. At the same time, our modular Cloud ERP, S/4 Hana Cloud Public Edition, comes with built-in features and services that reinforce sustainability goals by governing supply chains, procurement, business networks, and human resources.


Checklist for Transformation
Our checklist furnishes a step-by-step strategy for successful transformation:
Prepare and strategise.
Evaluate the digital maturity of your procurement process.
Maximise current solutions and acquisitions.
Obtain leadership on board and develop an organisational champion.
Construct a business case for transformation.
Document pragmatic key performance indicators (KPIs).
Utilise data-driven insights to frame your digital transformation strategy.
Workshops and business process discovery to expose advancement possibilities.
Recognise hindrances to transform and develop strategies to overpower them.
Engage stakeholders across your organisation.
Interact and notify procurement teams, IT, and buyers to develop excitement and positivity for the transformation project.
Support in diverse technologies.
Baseline the existing technology .
Examine the potential wiofew technology innovations.
Induct a digital transformation road map and frame the end-state architecture.
Concentrate on transition management and adoption.
Handle and execute enablement, onboarding, and transition management.
Utilise best approaches for deployment and management.
SAP Digital Transformation Services
SAP Ariba Spend Visibility
SAP Ariba Supplier Risk
SAP Ariba Procurement
SAP Ariba Strategic sourcing
SAP Ariba Supplier collaboration
SAP Ariba Supplier lifecycle and performance management
SAP Cloud Migration
SAP Cloud Optimisation
SAP Cloud Integration
SAP Cloud Security
SAP Cloud Transformation
SAP Concur Expenses
SAP Concur Travel
SAP Concur Invoice
SAP Logistics business network (LBN)
Global Track and Trace
Material Traceability
GDPR aware: AG needs the contact information you provide to us to contact you about our products and services. We will never share your contact details.
More information can be found in our Privacy Policy.