SAP BTP Extension Suite
Are you contemplating a digital transformation yet worried it may disrupt your business growth plan?
We can help you plan and reorganise your business landscape to embrace cloud technologies and chart rapid business growth.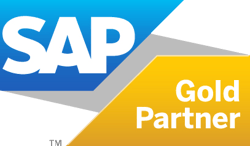 Aiding companies connect the loopholes with adaptable and user-ready applications
Enterprises are transforming to face the challenges of the changing market scenario and grow beyond it. For charting steady growth with business continuity plans, enterprises must keep pruning and shaping up their products and create a niche market for themselves. SAP ERP solutions are designed to help businesses grow through their evolutionary journey. This growth provides the privilege of integrating with new technologies and serving business requirements better.
The advantage of the SAP Business Technology Platform lies in its flexibility that enables building, integrating and operating ready-to-use functionalities required for enhancing business outcomes. It increases adaptability in gearing up to specific need-based operations faster and enhancing any innovative or industry-specific capability.
AG Consultants are ushering in the Age of Apps by extending their expertise in making SAP solutions more adaptive to the requirements of different business environments. They provide adaptive solutions such as:
• Support migration from on-premise systems to SAP S/4HANA Cloud
• Incorporate different SAP cloud solutions in the existing systems or connect cloud apps with on-premise systems
• Innovate to bring about out-of-the-box integration with SAP applications such as SAP S/4HANA Cloud
• Enable SAP solutions to be available on the go through customised applications
If you are on your RISE with SAP journey and keen to learn how SAP's Business Technology Platform can help you drive business transformation, we'd be grateful for the opportunity to show you how. Get in touch with us today!
Integrating on-premise systems or hyperscaler cloud services on SAP BTP
A multi-dimensional Business Technology Platform (BTP) can provide a cutting edge even if you are accessing services from a hyper-scale like Google Cloud Platform (GCP) or Amazon Web Services (AWS).
Integrating SAP SuccessFactors and SAP BTP
An adaptable Business Technology Platform (BTP) can use SAP SuccessFactors to better monitor cloud services.
Accelerate and simplify migration to SAP S/4 HANA Cloud
Migrate and maintain relevant data, deliver trusted master data and keep the core clean by decoupling custom code.

Why choose AG as your go-to SAP Consulting partner?
AG's SAP consulting services provide SAP BTP Extension Suites for maintaining better business continuity without disrupting the core processes:

• Using in-app extensions targeted at increasing business productivity without disrupting the existing systems
• Using side-by-side extension applications to benefit Cloud services only at junctures where they are most required.
• Assessing business scenarios and creating processes to address their needs
Frequently asked questions
What is the SAP Business technology platform extension suite?
GDPR aware: AG needs the contact information you provide to us to contact you about our products and services. We will never share your contact details.
More information can be found in our Privacy Policy.