Data Governance
Protect your prized Data Assets with robust Data Governance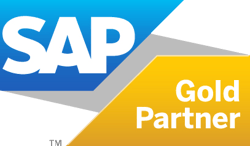 The challenges in Data Governance
Mastery of your key business data is key for competitive differentiation and growth, and is increasingly critical for the survival of your business. If you find yourself behind the curve, catching up can seem a daunting challenge, but with a systematic approach, the foundation underpinning your data assets can quickly be stabilised along with gaps or legacy data issues, and robust data governance measures can be embedded to ensure you nurture and preserve prized data inventory going forward.
Working with AG
We have an exceptional track record of providing smart solutions to address challenges in data governance for some of the UK's most high profile Blue Chip clients.
Whether or not AG Consultancy has helped you to establish data standards or improve your legacy data, we remain the best placed service to help ensure you can improve your data governance and maintain the quality of your data. Depending upon your individual needs, we can help iron out points of failure and provide the tools that not only enforce compliance but also improve usability and reduce the need for user training and error correction moving forward.
Our approach to
Data Governance
Here at AG, we leverage the tried and tested methods supplemented by our workforce of some of the most capable and experienced experts in their specialist fields. We provide direct access to a diverse range of specialist tools and internal technical expertise which extends our scope for delivering innovative and effective solutions to timescales at costs that are unheard of when compared to adopting the narrow, traditional approach to data governance.
We often advocate the use of our traditional expertise, but in many cases, a creative, flexible approach using new technology (RPA automation, AI, ML), is what is needed to open new possibilities within data governance.

Better Governance
Improve data integrity
Automation
Automate approval and sign off
Insights
Full visibility and tracking across data lifecycles.
Improve Performance
Measure against agreed business SLAs.