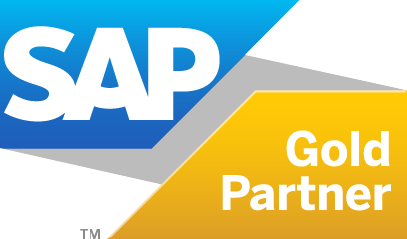 Experts with SAP
Through the continued delivery of successful customer engagements, our expert technical & commercial competencies, and strategic SAP alignment - we are recognised by SAP as a key partner for SAP consultancy & support services.
0
Years Experience
with SAP
AG Overview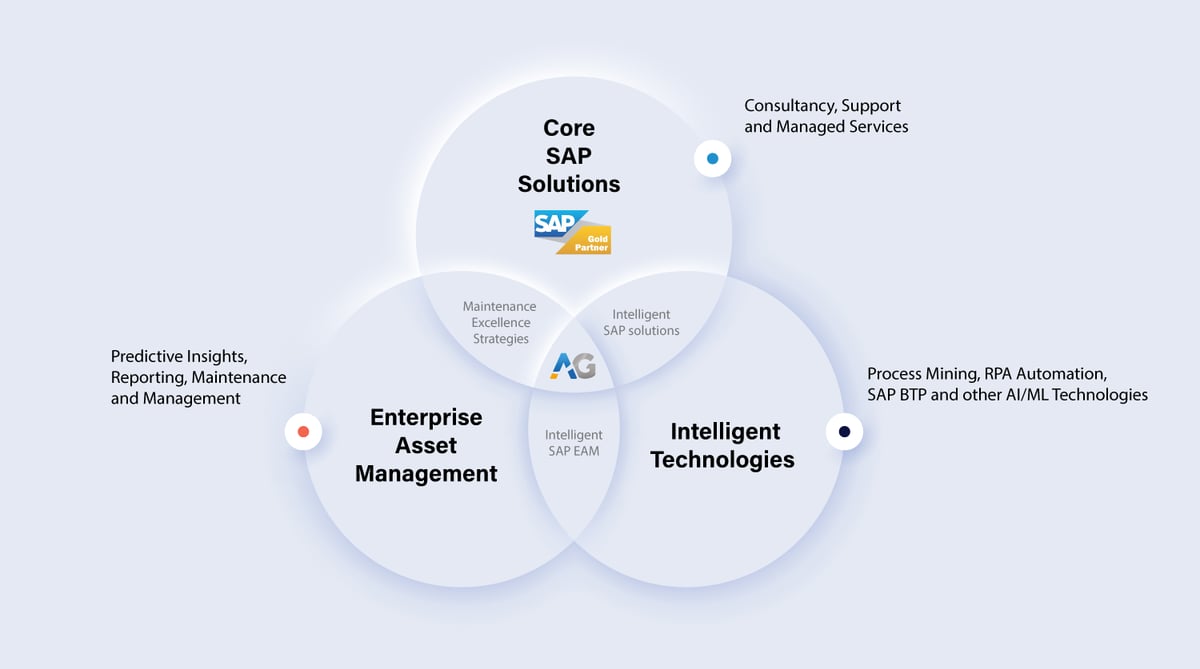 Spotlight on 𝗦𝗔𝗣 𝗖𝗹𝗼𝘂𝗱 𝗳𝗼𝗿 𝗦𝘂𝘀𝘁𝗮𝗶𝗻𝗮𝗯𝗹𝗲 𝗘𝗻𝘁𝗲𝗿𝗽𝗿𝗶𝘀𝗲𝘀.
Building a Sustainable World. Together.
SAP's single, complete portfolio delivers reliable solutions for sustainability, like SAP Sustainability Control Tower. At the same time, our modular Cloud ERP, SAP S/4Hana Cloud, comes with built-in features and services that reinforce sustainability goals by governing supply chains, procurement, business networks, and human resources.
Finance Automation Bot – Match Parked Invoice by AG Consultancy & Apps Ltd
Automate your day-to-day financial processes with intelligent bots
Our smart bot built in SAP BTP process automation technology allows you to automate invoice-matching processes with ease. Our prebuilt bots for finance process automation are ready-to-use, effortlessly deployable, and can be scheduled during out-of-office hours to ease the daily financial grind.


SAP Gold Partner
Recognised by SAP to have the in-house expertise to maintain exceptional levels of customer satisfaction, solution quality, and service delivery.
UiPath
Widely recognised as the leading Robotic Process Automation toolset. AG are a premier UiPath partner – incl. providing BPO services.



SAP Cloud Platform
The SAP Cloud platform is one of the core pillars powering SAP Business Technology Platform (SAP BTP) and has become a key element within their broader platform offering.
Microsoft Azure
The leading Enterprise Cloud Platform for building, deploying and managing applications (incl. SAP infrastructure hosting).
AWS
AWS is helping businesses scale and grow. We can build flexible, reliable and scalable SAP applications with their offering of computing power, content delivery, database storage and other functionality.
Recent Customer Success Stories
Industrial Adhesives
This leading supplier of industrial adhesives implemented SAP Plant Maintenance to help provide a single environment for all maintenance activities which at the time were performed outside of SAP. This included inventory control, cost, and work order allocation. Although SAP Plant Maintenance provided visibility to all of these activities, at the same time, SAP introduced the complexity of paper trail and not-so-user-friendly SAP screens when it came to maintenance order processing which diminished the confidence of the technicians, and increased the time to record confirmations back into SAP.
AG was able to complete a fully remote Asset Manager implementation, including screen customisations into their SAP system helping them achieve significant results and making it easy to use and keep track of, resulting in one of the most productive SAP Asset Manager implementations.
Oil & Gas
This leading Oil & Gas business' joint venture accounting (JVA) month end was characterised by frequent delays, a problem aggravated by a recent change in the business environment. AG conducted a review of their SAP JVA solution design and processes and found a number of candidates for improvement.
Lack of onboarding and succession planning was an issue, together with complex SAP system tasks required from accounting resources, lack of automation and manual reports, and poor understanding of the SAP reports and outputs. By showing how they could optimise their use of the system and people resources, AG helped the company reduce risk, improve efficiency and remove the road-blocks to a smooth period end.
Global Pharmaceuticals
When this global leader in specialist pharmaceutical active ingredients was acquired, they engaged AG to ensure that the processing of supplier payments amounting to $100M per month was rapidly moved to the new company while still using the old parent's SAP ERP.
The solution, which met unique integration requirements, synchronised invoice and supplier details between the 2 systems to create payment records that the new company could action. Validation eliminated the risk of payment duplication and ensured that suppliers were paid when invoices were due. The result was a robust solution delivered on time and on budget.