SAP Predictive Asset Insights (PAI)
Collect, Analyse and Action Your Valuable Maintenance Data
Explore how SAP Predictive Asset Insights (PAI) solutions can help you transform your business processes and deliver excellence at scale.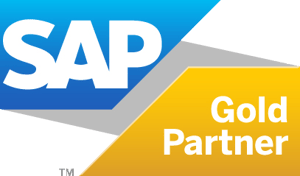 Access best-in-class SAP PAI solutions
When it comes to plant maintenance reporting (PM Reporting), having current and accurate reporting tools in place are crucial. Outdated information can hamper and delay your ability to react to the results in a timely manner. To ensure the maximum performance you need information in a format that is easy to understand and available in real-time.
AG's PM Reporting solution delivers an efficient, comprehensive and structured process for measuring, recording and reporting on equipment performance and process adherence. The quality and accessibility of data is dramatically enriched – and the live dashboard allows you to view the information and results in one place in real-time so you can make data-driven decisions without sifting through piles of paper!
With AG's in-depth knowledge and experience across multiple industry sectors, we can advise on industry best-practice which will help you create reports to overcome your challenges paving the way to a transformational predictive maintenance model. Our reporting suite comes as a pre-packaged tool that can be tailored to your specific requirements, and then quickly deployed so you get instant access to key metrics. And, it uses historical data you already have in your system, reducing duplication and manual effort.
Data sourced directly from SAP
Compatible with multiple data sources such as SAP ECC, S/4HANA including other non-SAP data sources to allow an historical view of the data
SMART framework: specific, measurable, attainable, realistic and timely configurable parameters to map business definitions such as 'Safety / non-Safety Critical Jobs'.
Clear roadmap with regular updates to cover all work management phases & key areas of EAM reporting.
Reports Integrated through Azure and Power BI
Built on using Azure & MS PBI tools.
A great Business Intelligence jumpstart for Enterprise Asset Management (EAM) business function reporting needs.
Easy & quick implementation process in 3 simple steps: environment setup, solution deployment & live/historical data load
Standard Customisable KPI Reports
Customisable reporting hierarchy (5 levels) beyond standard SAP PM organisation structure.
Standard visualisation PBI template to expedite the implementation phase.
Provision to fetch data from custom tables in SAP.
Bespoke, customised reports
Compatible with AG's SAP Certified 'Smart Inspections' solution.
Clear roadmap with regular updates to cover all work management phases & key areas of EAM reporting.
Reports provided for all key areas of the business within maintenance organisations from technicians to maintenance managers.
Filterable Reports
Customised, pre-defined, & configurable reports
Visibility of historic trends
Generate reports and perform in-depth analysis
Reduce Breakdowns
Improved asset utilisation for overall equipment effectiveness
Live Data
Deeper insights to enable data-driven business decisions GDPR aware: AG needs the contact information you provide to us to contact you about our products and services. We will never share your contact details.
More information can be found in our Privacy Policy.