Druid Conversational AI ChatBots
Transform User Experience (UX) with our No-code Conversational AI platform
Let AG's AI ChatBots handle repetitive tasks and enhance customer engagement with seamless and personalised interactions. Your customers will feel valued and supported, resulting in increased satisfaction and loyalty.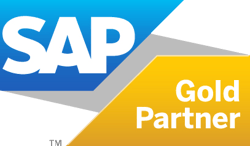 Get your Generative AI ChatBots in just a couple of clicks
In an era marked by constantly shifting customer expectations and the ever-growing demand for seamless engagement, businesses need help to manage their operations efficiently. Many companies grappling with this challenge often find themselves overwhelmed by the sheer volume of customer inquiries and support requests, leading to slower response times, missing out on real-time interactions may lead to losing valuable clientele.

The Druid Conversational AI ChatBots offer a solution to a major industry challenge by facilitating intelligent and human-like conversations between businesses and their audience through automation. The Conversational AI platform provides a conversational UX layer to enterprise systems, enabling a new way of working through Conversational Business Apps.
Introducing AG's cutting-edge, AI/RPA-driven, no-code chatbot to effortlessly create, build, and launch engaging, lifelike interactions across various touchpoints – whether it's internally within your organisation or external stakeholders, customers and partners. It seamlessly combines traditional text and voice conversations to make communication more intuitive and efficient.
AG's revolutionary combination of Druid Conversational AI Chatbots and RPA technology, is a monumental leap forward in the realm of intelligent automation. Through the elimination of traditional manual reptitive processes, where human-like interactions seamlessly transition into efficient, error-free business operations. This powerful synergy not only optimises business processes but also redefines customer engagement, setting new standards for productivity and satisfaction.

Ready to embark on this transformative journey from traditional methodology to Conversational AI Chatbots + RPA technology. Schedule a free consultation and take the first step towards revolutionizing your business.
Conversational AI ChatBots + Robotic Process Automation (RPA) - Key Features
Our integration bridges the gap between conversations and actions, creating a seamless, end-to-end automation ecosystem with SAP Build (iRPA) or UiPath RPA. Here is how it works:
Dynamic Task Assignment
Conversational AI ChatBots engage with users, gather information, and initiate tasks. When a process requires backend automation, they seamlessly hand it off to our RPA bots.
Task Automation
AG's Automated Bots take the baton and execute tasks with precision and speed. From data entry to complex process automation, using SAP Build (iRPA) or UiPath RPA we can ensure efficiency and accuracy.
Real-time Updates
As AG RPA bots work their magic, Conversational AI ChatBots keep users informed in real-time. Users receive status updates, and notifications, and can even intervene when needed.
Workflow Completion
Once our RPA bots complete their tasks, Generative AI ChatBots can loop back to users with results, ensuring a seamless end-to-end interaction.
Data Security
AG's dynamic integrated automation solution adheres to the highest security standards, safeguards sensitive information.
Insights and Optimisation
Data collected through Conversational AI ChatBot interactions and RPA processes are invaluable for analytics and process optimisation, empowering data-driven decision-making through SAP Signavio suite of tools.
Enhanced user experience (UX)
Businesses can deliver a more intuitive user experience, leading to higher satisfaction levels.
Quicker transaction time
AI/RPA-driven ChatBot automation speeds up transactional processes and reduces customer effort.
Boost user engagement
Customised recommendations based on individual preferences and historical interactions.
Improved quality
AG Community Automations can improve the quality of your business processes by minimising user errors and enhancing consistency.

Accelerating business processes with AI/RPA ChatBots

GDPR aware: AG needs the contact information you provide to us to contact you about our products and services. We will never share your contact details.
More information can be found in our Privacy Policy.