SAP BTP Integration Suite
Connect and automate your business processes with integrations, connectors, APIs, and best practices for a faster ROI.
We can help you plan and reorganize your business landscape to embrace cloud technologies and chart rapid business growth.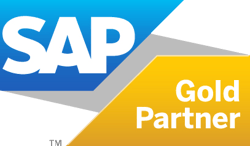 Embracing transformation to become intelligent and sustainable for the future.
Enterprises are undergoing an evolutionary process, bringing multifaceted changes to adapt to
Industry 4.0
technologies. They are embracing transformation and incorporating innovative models into the existing systems to become intelligent and sustainable for the future.
AG's experts use an integration platform as a service (iPaaS) for integrating on-premises and cloud-based applications and processes. They use SAP Integration Suite supported by
SAP BTP
for implementing any desired functionality for any integration scenario. AG SAP consultants assist organisations in integrating business applications, data, and processes that facilitate providing holistic solutions:
Allow businesses to offer physical products and services to customers on a subscription basis

Execute strategies adaptable to different environments through systems with in-built flexibility

Integrate automated planning facility for better monitoring of processes and optimisation of services

Customise solutions based on requirements.

Bring transparency and better security for running business models with multiple capacities.
Want to amplify your innovation and enrich mission-critical business processes with SAP BTP Integration and Extension Suite, talk to us today.
Migration to cloud
Integrates existing systems to facilitate cloud migration.
API management platform
Create application program interfaces (APIs) to allow different programs, services, and software to communicate and integrate with each other.
Third party cloud application
Provide platform as a service (iPaaS) for on-premise, cloud-based or hybrid system integration applications and processes.
Hybrid integration development
Provide low-code/no-code interface for API and EDI integrated with external organizations and systems, as well as compliance with data protection regulations.

Frequently asked questions
What is the SAP Business technology platform extension suite?
GDPR aware: AG needs the contact information you provide to us to contact you about our products and services. We will never share your contact details.
More information can be found in our Privacy Policy.