SAP Customer Relationship Management (CRM)

Harness the Power of CRM for Unprecedented Business Growth!

Streamline sales processes, drive customer engagement and make real-time data-driven business decisions with SAP CRM.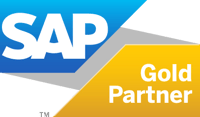 Make SAP CRM work for you
In today's fast-paced business landscape, customer relationship management (CRM) systems have become essential for organisations seeking to thrive. The benefits of CRMs, such as streamlined data management and advanced tracking mechanisms, have propelled the market to unprecedented heights.

As a vital component of the SAP ERP (Enterprise Resource Planning) business suite, SAP CRM revolutionises how companies collect, organise, analyse, and manage customer-related information.

By leveraging SAP CRM, businesses can boost productivity in customer-focused areas such as marketing, service, and sales. In addition to enhancing customer experience (CX) and touchpoints across various channels, SAP CRM's robust analytics capabilities provide valuable insights that empower companies to make informed decisions.

Data to Decisions: SAP CRM for Informed Business Growth

AG's best-in-class CRM solutions offer businesses advanced capabilities that go far beyond data sorting to establish long-term customer relationships, from streamlining customer interaction management with real-time analytics to personalisation and automation.
Some of our areas of specialisation in the SAP CRM suite:
SAP CRM - It enables businesses to create seamless experiences across multiple platforms with a 360-degree view of their customer data.
SAP CRM Analytics - It facilitates actionable insights and robust analytics to analyse data from various touchpoints, including websites, mobile apps and social media. The insights enable personalised and targeted marketing campaigns to make informed decisions.
SAP Sales Cloud - It is a modern sales enablement solution for SAP CRM that accelerates sales cycles by collaborating effectively with your internal teams, customers, and partners.
SAP Customer Experience (CX) - Solutions are tailored to meet your critical business needs and support end-to-end processes to engage customers at the right moment.
We have expertise in-house in automating your customer interactions with AG's customised SAP CRM solutions to map your business process end-to-end.
Ready to take your organisation to new heights with SAP CRM?
Contact us today for a free consultation and discover how our tailored solutions can transform your operations, boost sales, and deliver exceptional customer experiences.
Improved Customer Experience
Consolidates data from various touchpoints and channels to give a comprehensive 360° customer view.
Real-time Customer Insights
Surface the right insights at the right time with on-demand CRM reporting and interactive dashboards.
Better Collaboration
Securely store your customer information and communications preferences – in a central database that your entire organisation can access in real-time, 24×7.
Greater Process efficiency
Organisations can achieve more in less time with CRM automation to give personalised messages at the right time and schedule prompt follow-ups.
Higher Sales Revenue
Boost pipeline visibility with integrated tools for sales force automation, lead management, cross-selling, e-commerce, and more. 

An experienced and supportive SAP Gold Partner

SAP Enterprise Resource Planning (ERP)
Dedicated to helping businesses unlock the full potential of SAP ERP with our expert guidance, seamless implementation and best-in-class SAP solutions. Partner with us to embark on a transformative journey with SAP ERP and experience the power of industry-leading solutions tailored to your specific business needs.



SAP Build Process Automation
Accelerate your business processes by eliminating time-consuming manual processes and automating repetitive tasks. With SAP Build Process Automation, a low-code / no-code approach, businesses can automate their processes with ease and achieve greater agility, scalability, and productivity and deliver rapid results.

Rise with SAP S/4HANA Cloud
AG's Rise with SAP solutions is designed to address all the challenges to your business. If you have been using SAP ERP system, then RISE with SAP can help you migrate to Cloud ERP while constantly modifying your systems to make them outcome-driven intelligent business processes. It facilitates running of cloud ERP that supports SAP S/4HANA Cloud Services.

Cloud Technology Partnerships



SAP Cloud Platform
The SAP Cloud platform is one of the core pillars powering SAP Business Technology Platform (SAP BTP) and has become a key element within their broader platform offering.
SAP Optimisation
SAP Implementation Services
SAP Migration Services
SAP Security
Microsoft Azure
The leading Enterprise Cloud Platform for building, deploying and managing applications (incl. SAP infrastructure hosting).
AWS
AWS is helping businesses scale and grow. We can build flexible, reliable and scalable SAP applications with their offering of computing power, content delivery, database storage and other functionality.

GDPR aware: AG needs the contact information you provide to us to contact you about our products and services. We will never share your contact details.
More information can be found in our Privacy Policy.