SAP Signavio Journey Modeler

Create, visualise, and analyse customer journeys to transform how customers engage with your product or service.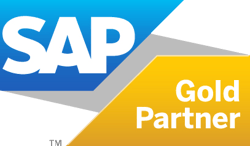 Have you ever wondered how profitable your business could get with just how your customer journeys are impacted?
With SAP Signavio Journey Modeler, you can enjoy the opportunity to establish a deeper connection with your customers.
By offering a cutting-edge cloud-based customer journey mapping (CJM) tool, this collaborative environment can help your teams effortlessly design, visualise, and analyse customer journeys while also uncovering valuable opportunities for enhancement and transformation.
At AG, we help configure this powerful tool that empowers businesses to understand, improve, and ultimately elevate how customers engage with their products and services.
How SAP Signavio Journey Modeler complements your business processes:
Customer journey mapping: Create and visualise customer journeys using a variety of templates and symbols.
Collaboration: Share and collaborate on customer journeys with team members across the organisation.
Analysis: Analyse customer journeys to identify areas for improvement.
Reporting: Generate reports on customer journeys to share with stakeholders and track progress over time.
Furthermore, SAP Signavio Journey Modeler seamlessly integrates with other SAP Signavio products, including SAP Signavio Process Manager and SAP Signavio Process Intelligence, offering a comprehensive perspective of customer journeys and their underlying processes.
Here are the key features of the SAP Signavio Journey Modeler:
Progress Tracker
Provides metrics and reports used to measure, and track progress over time, helping businesses to see the impact of their efforts to improve the customer journey.
Sentiment Analysis
Offers sentiment analysis capabilities, which can be used to understand how customers feel at each stage of their journey.
Journey Analytics Capabilities
Provides analytics that help businesses to better understand customer behaviour and identify trends, patterns in customer journeys.
Visualised Customer Journeys
Provides a visual representation of the customer journey, right from awareness to purchase to post-purchase support.
Benefits - How SAP Signavio Journey Modeler aligns with your business transformation goals
Improved Customer Satisfaction
Understanding and improving customer journeys leads to a more seamless and enjoyable customer experience, increasing satisfaction, loyalty, and advocacy.
Reduced Costs
Identifying and addressing process inefficiencies can help businesses in cost reduction and improved operational efficiency.
Better Decision-Making
SAP Signavio Journey Modeler provides data-driven insights into customer behaviour and process performance helping businesses in making better decisions about improving their products, services, and operations.
Increased Revenue
A better customer experience can lead to increased revenue as customers are more likely to purchase from trusted and enjoyable businesses.
We help you with every aspect of your SAP Signavio Journey Modeler journey, from initial implementation to ongoing support.


Deep expertise in SAP Signavio Journey Modeler
AG has experienced and certified SAP Signavio Journey Modeler consultants to maximise the product's potential. We understand its features and capabilities and can customise it to meet your business's specific needs.
Diversified Client-base
Having collaborated with a diversified set of clients in different industries, we deeply understand businesses' challenges and opportunities. Our goal is to help every business implement and use the product to achieve its business transformation goals.
Customer-Centric Approach
AG takes a customer-centric approach, working closely with clients to understand their needs and develop customised solutions for their goals. We are committed to providing the highest level of service and support.
Scalability and Growth
As your business expands, we help scale up your process management capabilities by configuring the platform to accommodate a growing number of users, processes, and integrations, allowing for effortless scalability.
Commitment to Innovation
As an SAP Gold Partner, we have early access to new features and functionality which helps us to stay committed to innovation and are constantly looking for new ways to help our clients.
GDPR aware: AG needs the contact information you provide to us to contact you about our products and services. We will never share your contact details.
More information can be found in our Privacy Policy.