SAP Security
Managing business processes & risks with an efficient SAP Security Architecture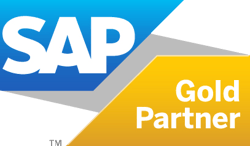 The Challenge
The paramount challenge for most businesses today is having the ability to quickly and easily flex their security authorisation design to meet ongoing changes within their organisation. The security of data needs to be taken seriously and only accessible by those that should be accessing it. Having a risk management approach founded on cutting-edge technology and controlled processes is essential for modern businesses to grow and sustain operations.
How Can AG's SAP Security Solution Help?
AG has the expertise to evaluate your existing SAP security design & processes to identify challenges that prevent you from meeting your 'segregation of duties' - helping you to manage your business risks efficiently. With our in-depth knowledge and experience across key modules in SAP, we provide services to help you monitor and maintain your security architecture, perform technical troubleshooting, change control management & produce audit reports.
Our
Approach
Our methods help protect sensitive business data and information that needs to be safeguarded from improper access and stored in conjunction with privacy and security laws. Through the design and creation of roles, we build control mechanisms for the effective management of users & user's access to SAP, including management of changes to reduce the exposure to unauthorised system access. We do this by delivering a user-friendly system interaction with best practice and process standardisation through utilising tried and successfully tested methods. We provide in-depth analysis of user activities including security violations, identification of inactive logins, unused passwords, recording of system usage statistics, process validation and segregation of duties reports.

Quality Outcomes
Tried and tested best practices and processes
Deliver Value
Continuous improvement & innovations
Better Governance
Improved governance and security compliance
Reduced Risk
Safeguard sensitive SAP data from improper access