SAP Financial Management
Streamline your financial workflows, enhance your data analysis, and revolutionise your financial strategies with the cutting-edge SAP Financial Management suite.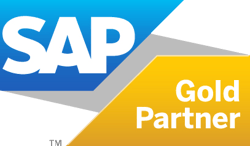 With the integration of multiple applications, SAP Financial Management empowers your business to efficiently handle various financial operations, spanning from accounting and reporting to budgeting and forecasting.
Experience the power of automation in financial management with the SAP FM suite. Say goodbye to manual tasks like journal entries, reconciliations, and reporting as you unlock real-time insights into your financial data.
At AG, we provide an overall financial check-up for streamlining all your operations.
We help you with a cloud-based, scalable, and secured SAP Financial Management suite for you to access from anywhere and quickly grow your business while protecting your financial data, free from chaos.
We also help you comply with all the accounting regulations and standards and integrate with other SAP applications, such as SAP ERP and SAP Supply Chain Management, giving your business a holistic view of finances and operations.
What's in store for you with our complete solution?
Automate your financial processes, such as accounts payable, accounts receivable, and general ledger.

Improve your reporting with real-time data and insights.

Make better financial decisions with predictive analytics and forecasting tools.

Comply with accounting regulations and standards.

Gain a comprehensive understanding of your financial landscape by seamlessly integrating with other SAP applications.
The SAP Financial Management suite can help you with...
Reduced Errors
Increase your accuracy by reducing human errors.
Real-time Insights
Gain visibility into your financial data with real-time reporting.
Some additional information in one line
Improved Analytics
Make better financial decisions with predictive analytics and forecasting tools.
Seamless Integration
Save time and money by integrating with other SAP applications.
Some additional information in one line
Automated Processes
Improve your efficiency and productivity by automating your financial processes.
Policy Compliance
Comply with accounting regulations and standards.
Expertise in a Wide Range of Industries
With its expertise in a wide range of industries, including manufacturing, retail, and healthcare, we can understand the specific needs of your business and tailor the solutions accordingly.
Deep Expertise in SAP Financial Management
AG specializes in process improvement, system optimization, and regulatory compliance, offering expert consulting on SAP FM with a proven track record of successful implementation for businesses.
Holistic Approach
AG takes a holistic approach to SAP Financial Management and considers all aspects of your business, including your financial processes, your IT infrastructure, and your business goals making sure the solution we provide best fits your needs.
Commitment to Quality
As an industry-leading specialist in SAP consulting services, SAP Gold Partner, and an SAP Quality Awards Gold Winner, AG is committed to quality, and our consultants are all certified SAP professionals. We focus on providing solutions with the highest quality.
Agility and Flexibility
We adopt agility and flexibility in our operations and adapt our approach to meet the specific needs of your business. This means we shall deliver the solution you need on time and budget.
Excellent Customer Service and Support
We are committed to providing you with the support you need to get the most out of your solution. We can provide you with ongoing support for SAP FM, along with related troubleshooting and upgrades.
Prompt Implementation
Our experts can help you implement SAP FM from start to finish. They will work with you to assess your needs, design and implement a solution.
Effective Training
Our professionals can help you learn how to use the system to manage your finances with adequate training sessions.
Business transformation can be daunting, but AG can help.

With our deep experience covering all areas of SAP FICO, from industry-specific modules like Joint Venture Accounting to cloud solutions like SAP Analytics Cloud (SAC)., we can help you navigate the endless possibilities and challenges of transformation.

At AG, we also bring together the power of SAP (on-premise or cloud) and the benefits of RPA & AI to deliver the desired results.

Contact us today to get started on your business transformation journey.

GDPR aware: AG needs the contact information you provide to us to contact you about our products and services. We will never share your contact details.
More information can be found in our Privacy Policy.