Many SAP clients carry out Ex Inspections using 3rd party products. This can lead to difficulties in terms of accessing Work Management data as well as inefficiency due to the use of multiple IT systems, ultimately hindering the concept of a 'single source of truth' and hence affecting better decision-making.
IT Solutions Landscape without Smart Ex Inspection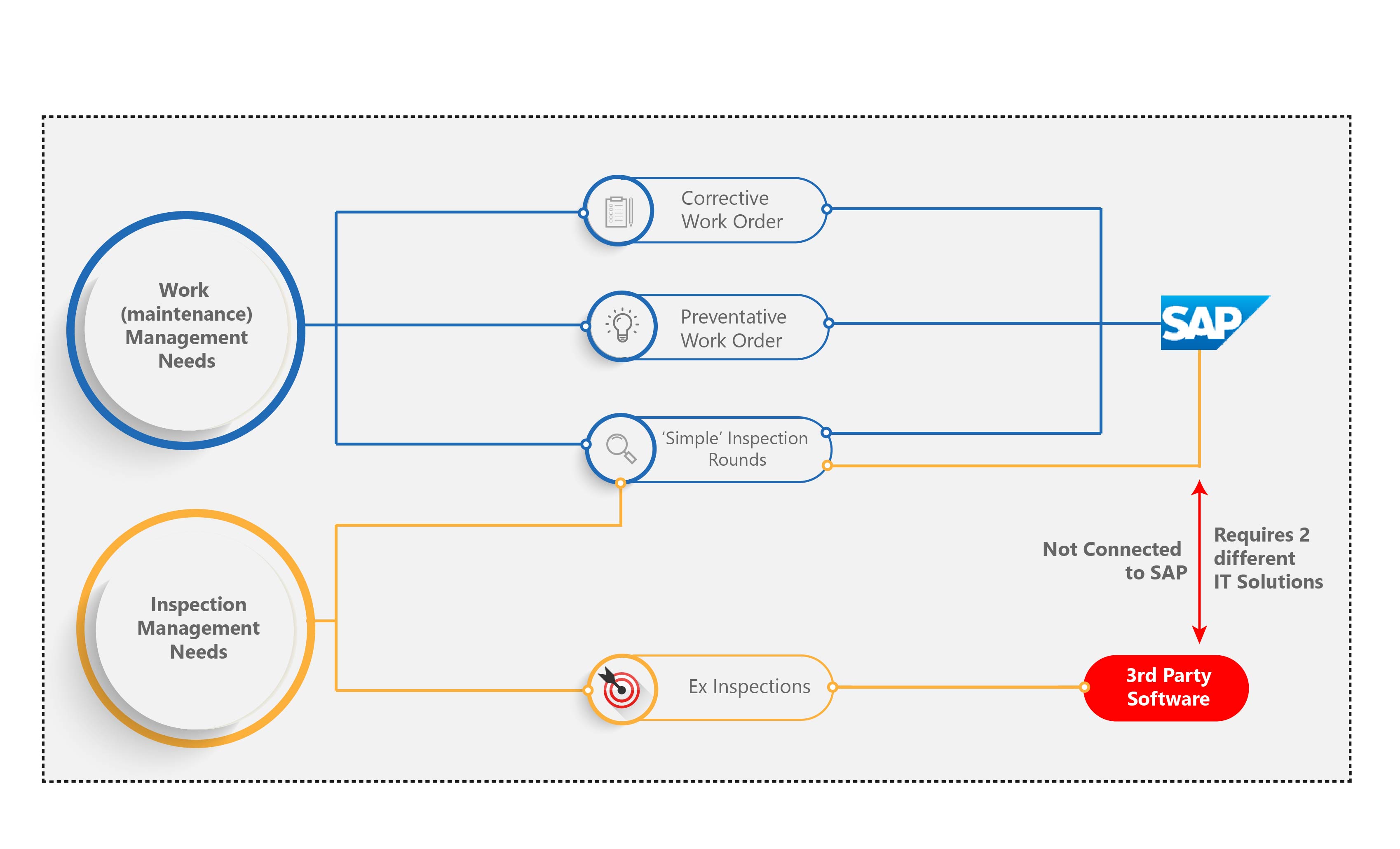 AG's Ex-Inspections Plus Solution is powered by automation and smart technologies and allows to perform Ex-Inspections directly within SAP. The solution comes with IEC 60079 embedded guiding Technicians with the right question for the right type of ATEX equipment. This drives efficiencies, reduce human error, and improves the accuracy of the information.
IT Solutions Landscape with Smart Ex Inspection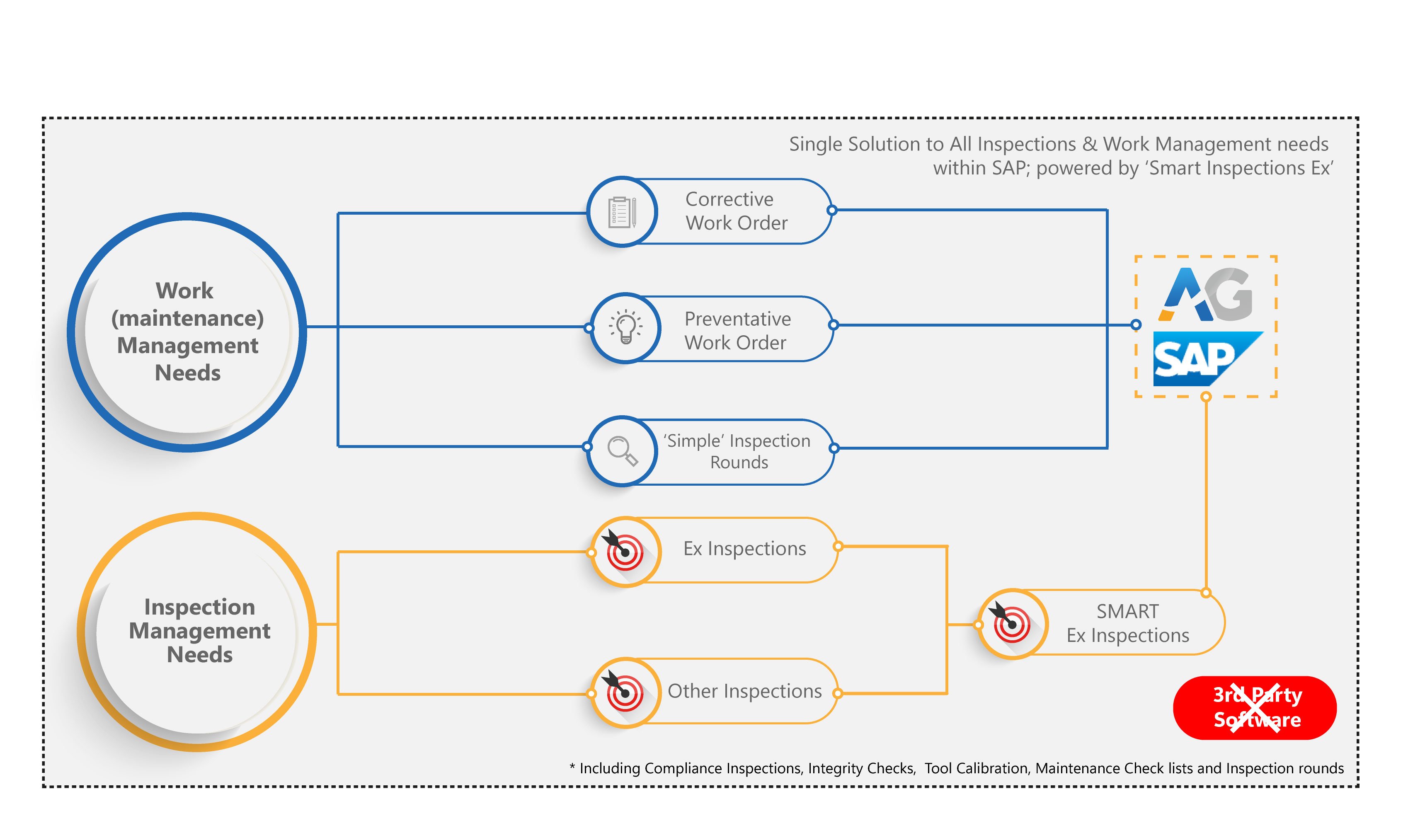 Reduce Risk
With easy work order management, and automatic defect notifications
Compliance
Greater ability to meet legal requirements with a full audit trail & improved technical check
Improved Data Integrity
Reduced manual effort and eliminate errors with a single data entry point
Reduce System Complexities
Smart Inspections sits within SAP to eliminate synchronisation issues to third party and external systems
Out of the Box
Available immediately, configured to your requirements with rapid implementation
Improved Reporting
Easily check inspection status, conduct reporting and trend analysis
Audit Defect Creation
Notifications automatically created following an inspection failure or defects.
Flexible Scoping
Ability to add and remove Equipment and Inspections live from the field
Complies with Safety Standards
IEC60079, NEC500/505 & ATEX compliant
Analytics
Multipurpose interactive reports designed to reveal patterns and trends
Single Source of Truth - SAP
Access all work management information - Master data, documents, transactional data time, date and name stamped history tracking.
Manages all types of Inspections
Eg: EX inspections for hazardous area equipment, Safety Critical Inspections & more
Full Audit Trail
Provides digital auditing 'paper-trail' & full traceability of inspections
Online/Offline
Manage existing work demands as well as stock and asset data online, offline, or with an intermittent connection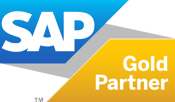 SAP Gold Partner & Value-added Reseller
Recognised by SAP to have the in-house expertise to maintain exceptional levels of customer satisfaction, solution quality, and service delivery.

SRCN Solutions
SRCN Solutions help organisations remove the obstacles holding them back - like backlogs, excessive costs, budget constraints and

Oil Plus
Founded in 1978, Oil Plus specialises in providing solutions for Produced Water Treatment, Injection and Production Chemistry issues. They are completely independent from all chemical and water process equipment vendors. .

Metanax
Metanax Asset Management are an international consultancy and service provider offering bespoke asset lifecycle management services across all energy & industry sectors. Based in the U.K, with active representation in Europe and the Middle East.