SAP Business Process Automation
Looking to automate simple SAP workflows
or complex business processes?

Helping companies align technology to improve business processes.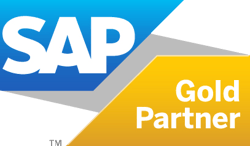 Helping companies improve business processes.
Here at AG our SAP Business Process Automation services are designed to support companies looking to monitor and automate end-to-end business processes.
These processes can vary from simple business workflows to long-standing complex business processes with the outcome focused on enabling fast execution of tasks, reduction in human time and effort while reducing error and risk.
As an SAP Gold Partner we focus specifically within the SAP product portfolio, ensuring the delivery of a complete governance framework to scale business tasks and maximise on SAP investments and ROI.
When engaging with AG, we typically cover the following topics:
SAP Process Modelling
SAP Process Orchestration
SAP Decision Automation
SAP Integrations
SAP Workflow Automation
SAP Collaboration and Task Management
SAP Intelligent Robot Process Automation
SAP Document Handling
AG's success in SAP Business Process Automation comes from both our in-depth SAP technical expertise combined with our extensive knowledge of industry specific application alignment to bespoke business processes.

GDPR aware: AG needs the contact information you provide to us to contact you about our products and services. We will never share your contact details.
More information can be found in our Privacy Policy.