SAP Build Work Zone
Turn Information Overload into a Competitive Advantage with SAP Build Work Zone
As a next-level SAP Gold Partner, our specialisation lies in crafting resilient pre-built community automations using the SAP Build Process Automation. We empower businesses to effortlessly design enterprise-ready apps with ease through drag-and-drop simplicity, streamlining mission-critical processes and maximising team productivity.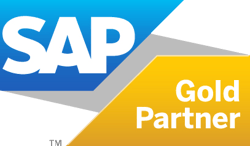 Simplify Your Digital Workspace and Boost Productivity
In today's fast-paced digital world, information overload can be overwhelming. Too many applications, constant notifications, and scattered data can disrupt your workflow and hinder productivity. But what if there was a way to turn this information overload into a competitive advantage? That's where SAP Build Work Zone comes in.
SAP Build Work Zone is a revolutionary solution that empowers businesses to digitally declutter, customise the workspace, streamline business operations, and enhance productivity. With its user-friendly features and customisable options, SAP Build Work Zone makes it easy for business users to create role-based digital workplaces and purpose-built business sites, all with the SAP Build low-code / no-code approach.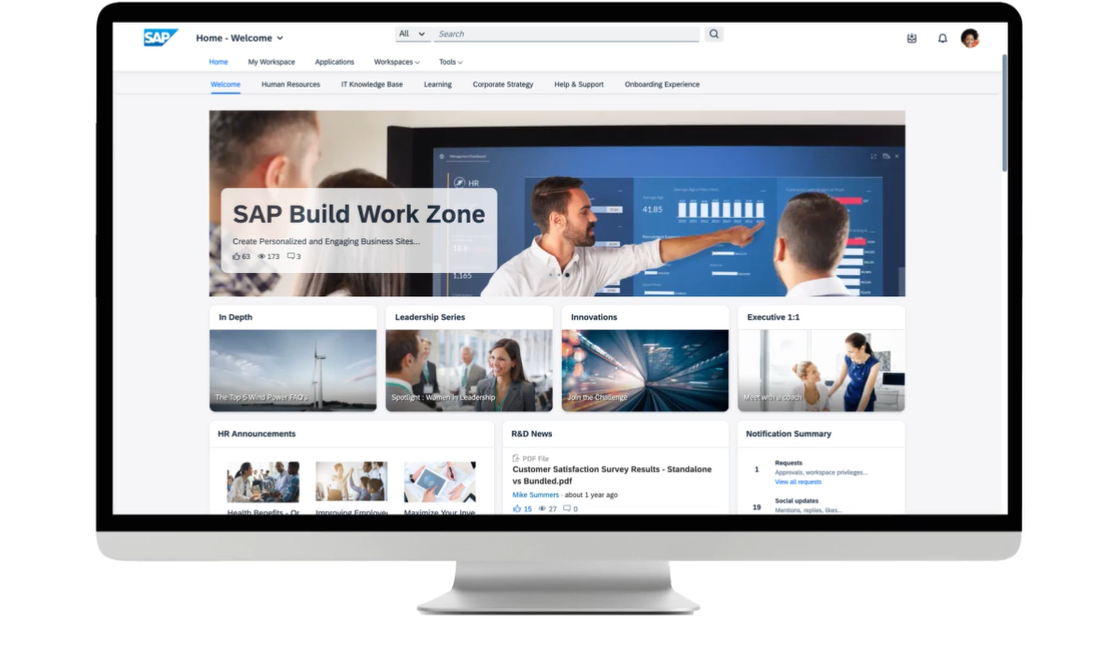 With SAP Build Work Zone, business users can engage on a unified and personalised point of access to SAP and non-SAP applications. AG can help set up a unique project portal dashboard or a dedicated team workspace to integrate all your SAP, custom-built, third-party applications and extensions on the cloud and on-premise.

Join forces with AG and launch your Digital Transformation Journey, empowered by SAP Build Work Zone as your key to success. Reach out to us today to schedule a free 1:1 discovery call and uncover how AG can transform your business with the SAP Build suite of tools.
Enhanced user efficiency
Seamlessly integrating structured and unstructured content, such as apps, videos, documents, and web content into one single page
Enable business users
Establishing workspaces using templates and drag-and-drop simplicity to share knowledge and collaborate.
Efficient resource allocation
With ready-made content packages, SAP Build Work Zone can be rapidly deployed, saving critical man-hours.
Harmonised integration process
Complex and lengthy end-to-end processes that span multiple SAP systems and non-SAP are integrated into one interface.
Better collaboration
Internal and external business users can collaborate with ease on the workspaces, creating a company-wide knowledge base.



Frequently asked questions
Can SAP Build Work Zone integrate with both existing SAP systems and non-SAP applications?
How can SAP Build Work Zone help with content management and knowledge sharing within an organisation?
Is it possible to tailor the Work Zone to align with organisation requirements?
GDPR aware: AG needs the contact information you provide to us to contact you about our products and services. We will never share your contact details.
More information can be found in our Privacy Policy.