Customer Success Stories
DKB & AG: Making DKB feel at home
with AG SAP Support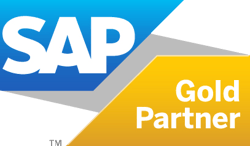 Read this case study to see how AG can provide cost-effective, flexible, and high-quality Application Maintenance Support (AMS) for your organisation.
"Without AG, I could not have delivered the work needed to be done in the given tight timeframes. These were very high-pressured projects and support tasks for me, and the AG team gave 100% to get the job done and gave me the assurance I needed."
Iain Last - Head of IT DKB Household UK Limited
DKB Household UK Limited specialises in the design, manufacturing, and retail of many well-known household culinary and kitchen brand names like Zyliss, Cole & Mason, and AdHoc. DKB Household also manages under license, popular brands including Jamie Oliver and Ken Hom - just to name a few.
The Challenge
DKB began working with AG in 2018 when AG provided
SAP Application Maintenance Support (AMS)
for DKB In the areas of SAP FICO, MM, SD, WM, EDI, Winshuttle and BASIS. When DKB needed assistance and guidance transitioning from their current supplier, they engaged once again with AG as they had proved their ability to provide cost-effective, flexible and high-quality AMS service and support for DKB In previous projects.
The Solution
AG, an Industry-leading specialist in
SAP consulting services
, SAP Gold Partner and an SAP Quality Awards Gold Winner, were able to offer assurance and accommodated DKB by quickly initiating a monthly fixed-price SLA-driven contract for them. AG was selected to provide support for day-to-day issues and work across many projects Including:
> Provision of easy-to-use data extraction mechanisms that fit In well with the output
template used to load data In target systems
> Interface testing (EDI) involving analysis of failures and advising of data mapping and
required corrections
> Provision of BAU support across various SAP functional areas to resolve issues
> Advise users of any data/process step issues during the screen, share calls to prevent any Issues from occurring
The Result
As AG operates on an agile business model, they were very responsive to any support tickets that were raised and technical queries were quickly addressed and resolved to DKB's satisfaction.
I was really impressed and immensely grateful for the help the AG team provided...

lain Last, Head of IT DKB Household UK

Limited