Winshuttle
Smart SAP data management solutions from AG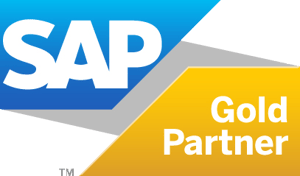 The Challenge with SAP Data Management
SAP plays a key role in many organisations, holding key operational data and controlling a substantial amount of business activities. However, running this processes with SAP is not always easy for users who are required to enter large amounts of data and acquire deep system knowledge to make the system operate smoothly. There is significant scope in SAP for simplifying the process of creating and maintaining data to improve efficiency and data quality.
What AG Provides
Here at AG Consultancy we have a strong history of clients that have achieved better usability and data management in SAP using Winshuttle. Our experience with Winshuttle is extensive, and we have the highest number of certified consultants in EMEA outside our partner. We combine our product expertise with deep SAP process and system knowledge and technical knowledge in technologies such as Microsoft Azure, SQL, Sharepoint, VBA, Excel and JavaScript. This improved our ability to develop solutions that meet the needs of users.
Our Approach to
Winshuttle
Our experience enables us to develop high quality, agile solutions within short lead times, ensure solutions are delivered efficiently. We can easily identify key process issues and rapidly provide a robust and practical solutions using Winshuttle. Our portfolio of Winshuttle-based tools can be implemented swiftly to ensure your SAP data management receives the best value service. AG Consultancy is a preferred consultancy partner for both general Winshuttle services and complex Winshuttle solution implementations.
Benefits of the AG Solution
Innovation
Audit and security compliant.