SAP Warehouse Management

Efficiently manage your inventory, space, and resources for accurate, and timely order fulfillment.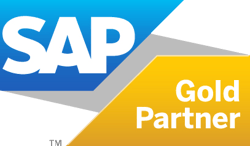 Effective warehouse management is a crucial component of SAP supply chain management, encompassing the seamless handling, storage, and transportation of goods within a warehouse or distribution centre. SAP WM is customised to address the specific requirements of businesses in efficiently managing their inventory, space, and resources while guaranteeing precise and timely order fulfilment.
Imagine owning an oil and gas distribution company with multiple warehouses storing a diverse range of petroleum products and equipment. Your operations include receiving bulk shipments of oil and gas products, storing them in various warehouses, and fulfilling orders for both businesses and individual consumers.
Here is how SAP Warehouse Management can work wonders in integrating and streamlining your key operational processes.
Efficiently handles complex warehouse structures.
Monitors stock movements and reconciles discrepancies, even for potentially hazardous materials.
Simplifies the inventory processes with the help of bar code scanners.
Proficiently processes various warehouse transactions, including goods receipts, issues, and stock transfers.
Manages inventory at the storage bin level, making it more organised and easier to control.
Our expertise as an SAP Gold Partner helps you learn more about how SAP Warehouse Management can be configured and integrated to enhance your warehouse operations, improve efficiency, and support your business growth.
Features - Accelerated Warehouse Processes with Digital Integration
Here are the key features of the SAP Warehouse Management:
Warehouse and Inventory Management
Enables real-time inventory tracking, including stock quantities, expiry dates, and batch or serial numbers, to prevent overstocking and understocking and minimise costs.
Cross-docking
Directly transfers incoming goods to the outbound shipment area, bypassing warehouse storage, to significantly reduce handling and storage costs.
Receipt of Goods
Facilitates efficient goods receipt processes by automating data capture through barcoding and RFID technologies. This ensures the accurate recording and placement of incoming goods in the warehouse.
Order Fulfilment
Supports order picking, packing, and shipping, as well as advanced features such as value-added services for wholesale and retail businesses.
Putaway
Optimises storage locations for each item based on factors such as size, weight, and product characteristics. WMS support automated or manual putaway strategies to ensure efficient space utilisation.
Returns Processing
Improves the return process by providing transparent visibility and automating key steps, enabling efficient and effective product return handling.
Your Benefits with SAP Warehouse Management
Enhanced Inventory Accuracy
Enhances inventory accuracy by providing instantaneous visibility into stock levels and movements. This real-time insight aids in minimising both stock shortages and excess inventory.
Streamlined Operational Costs
Leads to cost reductions through task automation and increased warehouse efficiency, resulting in decreased labour expenses and more effective utilisation of assets.
Improved Workforce Management
Improves labour forecasting, scheduling, travel routes, and task assignment, creating a safe, organised, and productive work environment that boosts employee morale.
Strengthened Customer and Supplier Relations
Boosts customer satisfaction and brand reputation with improved fulfilment and quicker deliveries while also reducing wait times and improving relationships between customers and suppliers.
Effective Monitoring
Real-time and accurate monitoring minimises human errors during order execution, resulting in efficient inventory control and management, regardless of the volume of items being handled.
Becoming your strategic ally to enhance your warehouse operations...
Needs Assessment
We conduct a thorough needs assessment, working closely with your organisation to understand your specific requirements and goals. This involves identifying the unique challenges, processes, and objectives within your warehouse operations.
Customisation and Configuration
We would then configure SAP WM to align with your specific business processes. This means defining storage strategies, optimising picking paths, setting up inventory control parameters, and aligning the system with your unique warehouse layout and requirements.
Integration with Existing Systems
In order to ensure data consistency and operational efficiency, we work towards a seamless integration between SAP WM and your existing systems, such as your ERP, transportation management, and any other relevant software solutions.
Testing and Validation
We would conduct thorough testing to validate that SAP WM functions correctly and meets your business needs. This includes rigorous testing of different warehouse processes to identify and rectify any issues or discrepancies.
Go-Live Support
When you are ready to implement SAP WM, our professionals will provide support during the go-live phase to ensure a smooth transition. This includes monitoring the system's performance, addressing any immediate concerns, and helping your team as they adapt to the new system.


SAP Field Logistics
Manages your on-field activities efficiently by integrating logistics processes, ensuring timely deliveries, and optimising resources.

SAP Supply Chain Logistics
Ensures seamless operations by allowing you to oversee the physical movement of goods through the supply chain, from procurement to distribution.

SAP Sales and Distribution
Focuses on efficiently handling your sales operations, customer relationships, and product distribution.

SAP Customer Relationship Management (CRM)
Facilitates the efficient management of customer relationships and interactions by refining customer-related processes and activities.

SAP Enterprise Resource Planning (ERP)
Provides a centralised platform for managing and streamlining efficient data management, reporting, and decision-making across the organisation.

SAP Materials Management
Enhances materials management and procurement, ensuring efficient, cost-effective, and well-managed supply chain and inventory processes.
GDPR aware: AG needs the contact information you provide to us to contact you about our products and services. We will never share your contact details.
More information can be found in our Privacy Policy.