SAP Upgrade Services
Looking for an SAP Partner to support you on your
SAP Upgrade journey?
Reduce risk and increase ROI with a leading SAP Gold Partner...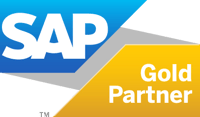 Explore our SAP Upgrade Services
Here at AG, our SAP Upgrade Services help companies identify best-in-class upgrade paths specific to their current SAP environments while providing insight into future-proofing SAP investments in line with long-term strategic goals.
If you're unsure of the direction of your SAP Roadmap, our SAP Upgrade Review will highlight when you should consider replacing (or complementing) your upgrade plans via migration to SAP S/4HANA.
If you are interested in upgrading SAP, we always recommend engaging with us on our 'SAP Upgrade Review' to help determine the following decision points:
Identify optimum SAP Upgrade Paths.
Identify the optimum Upgrade Approach specific to your organisation.
Delivery of a business plan and ROI assessment for migrating to SAP S/4HANA.

1) Identify optimum SAP Upgrade Paths
When embarking on an SAP Upgrade Path with AG, we will always align an experienced SAP Consultant with a specialised background from within your industry and SAP product portfolio. This is to ensure best-in-class solutions specific to your company requirements are identified and proposed.
Our customer aligned SAP consultant will then look to deliver a bespoke Product Availability Matrix (PAM) Review alongside a separate SAP Licenses Review with recommendations for potential cost optimisation. The PAM Review will cover the following items:
Software release types.
Maintenance durations.
Planned availability.
Upgrade paths.
Platform availability, database platform options and operating systems.
SAP Licensing options.
2) Best-in-class SAP Upgrade Approach
Once a SAP Upgrade Path has been determined, understanding what's involved and how to approach your bespoke SAP Upgrade is key in influencing the potential Return-on-Investment of the proposed SAP Upgrade.
Over the years, AG has consistently enhanced and delivered on our proven SAP Upgrade approach which addresses three fundamental areas:
Technical Upgrade

Focus on upgrading your underlying technology stack.
Review usage of custom developments.
Assess and retain functionality used.



Functional Enhancements

Implement new functionality as part of the SAP upgrade.
Reduction system complexity resulting from strategic enhancements.
Implement functionality extension and improvements.
Deploy new and optimised application/business process alignments.



Strategic Enhancements

Post implementation, by working alongside one of our SAP Commercial managers, we can continue to add business value through software and process alignment to deliver a higher-than-expected ROI on your SAP investments. It will also improve your overall SAP software experience to help improve business productivity.
Note: Most SAP Upgrades start with a Technical Upgrade, as this is a key enabler for growth, innovation, and future proofing your SAP applications.
3) Provide business plan and ROI
on a migration to SAP S/4HANA
Following considerations of points (1) and (2) above, If you're interested in migration to SAP S/4HANA and keen to understand how your business can benefit - we will work with you to identify the products you are currently using, understand your business requirements and company strategy in order to create a business plan and migration strategy to SAP S/4HANAH.
GDPR aware: AG needs the contact information you provide to us to contact you about our products and services. We will never share your contact details.
More information can be found in our Privacy Policy.