SAP Supply Chain Management
We can help you improve visibility, forecasting, planning, inventory, order fulfillment, and shipping.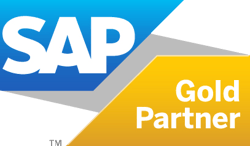 Here at AG we can help you transform your supply chain into a strategic asset that can help you gain a competitive edge.
One of the key factors determining the success of your business is owning and operating an effective supply chain management suite.
In a fast-paced, dynamic business ecosystem, it is highly demanding for any organisation to manage the supply chain processes with multiple stakeholders, such as manufacturers, suppliers, business partners, and intermediaries, in a hassle-free manner.
Right from accelerating your end-to-end procurement process to optimising the value chain involved in your supply chain requirements, you can now streamline your entire supply chain management with our SAP SCM.
What do we do for you?
Implement SAP solutions that are tailored to your specific needs
We collaborate with you to gain a comprehensive understanding of your business requirements and subsequently design a tailored SAP solution that precisely aligns with your specific needs.


Provide ongoing support and maintenance for your SAP solutions
We offer a dedicated team of SAP professionals who are readily available to provide you with exceptional support and maintenance for your SAP solutions. With our assistance, you can ensure that your solutions are always operational and optimised to their fullest potential.


Help you train your employees on how to use SAP solutions
We provide in-depth training sessions that empower your employees with the necessary skills and knowledge to maximise the potential of SAP solutions and ensure their proficiency in utilising these solutions effectively and efficiently.
Key Modules of interest within SAP SCM Suite
The key modules of our SAP SCM suite include
We understand that every business is unique, and so are their supply chain problems. Hence, we choose to provide tailor-made solutions to all your supply-chain related requirements just the way you want us to.
Some of the key benefits you'll enjoy with our SAP SCM:
Enhanced Visibility
You might encounter hurdles while having to look into real-time insights with respect to your supply chain. Having an SAP SCM suite allows you to track inventory levels, monitor production progress, and anticipate demand fluctuations. This visibility improves your decision-making and responsiveness to business needs.
Optimised Inventory Management
One of the major problems faced in this discipline is the inappropriate maintenance of inventory levels. In such situations, you will find the SAP SCM suite handy for better demand forecasting and tracking capabilities, thereby allowing you to maintain optimal inventory levels. This prevents overstocking or stockouts, reduces carrying costs, and enhances order fulfilment.
Data-Driven Insights
A great deal of the functionality of business is powered by software that can perform clear analytics by way of generating data-driven insights into supply chain performance. This, indeed, is taken care of by SAP SCM, which has an impressive capability to help you make strategic decisions and allow for continuous improvement in supply chain processes.
Tailored Solutions
We craft SAP SCM solutions aligning precisely with each client's unique supply chain needs rather than applying one-size-fits-all methods.
Continuous Enhancement
Our commitment extends beyond implementation. We constantly refine solutions to align with evolving business needs, ensuring a strong competitive edge.
Holistic Expertise
Our comprehensive services cover the entire supply chain spectrum, from planning and procurement to distribution and analytics, ensuring holistic enhancement.
Innovative Problem Solving
Our thirst for innovative thinking transforms challenges into opportunities, optimising supply chains with cutting-edge technologies and strategies.
Proven Track Record
AG's success stories speak for themselves, reflecting our ability to catalyse transformation across industries and deliver quantifiable supply chain improvements.
Collaborative Approach
We become an extension of your team, collaborating closely to understand your business intricacies, enhance your operations, and co-create solutions that integrate seamlessly.
Choose AG for unparalleled SAP SCM expertise that propels your supply chain into the future, a partner that not only understands your supply chain but reshapes it for sustained success.

To explore how our SAP SCM suite transforms your business for supply chain success, we can arrange a meeting with our industry-focused experts to help you find the best solutions in your way.
GDPR aware: AG needs the contact information you provide to us to contact you about our products and services. We will never share your contact details.
More information can be found in our Privacy Policy.