SAP Signavio Process Manager
Ready to see how SAP Signavio Process Manager can help you enhance business operations?
---
Capture, improve, and maintain your business processes with no prior BPM experience!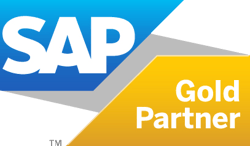 As a trusted SAP Gold Partner, we specialise in helping you unlock the complete potential of your business processes with the SAP Signavio Process Manager. This web-based Business Process Management (BPM) software assists your organisation in modelling, analysing, and optimising the complex decentralised business processes into an organised flow of operations in a jiffy.

With our extensive experience and deep understanding of SAP solutions, we stand as your dedicated partner in harnessing the power of SAP Signavio Process Manager. As your business evolves in today's dynamic landscape, our tailored approach ensures seamless integration of this web-based BPM software into your existing infrastructure.

Comprising a team of seasoned professionals, well-versed in SAP Signavio Process Manager, we are committed to guiding your organisation through the transformational journey of process optimisation.

By encompassing SAP Signavio Process Manager in your business suite, you can make informed decisions by gaining invaluable insights into your processes' efficiency and effectiveness. As a result, you could gain the agility required to adapt swiftly to market changes while maintaining a clear overview of your operations.

Through our partnership, we help you implement the software and provide the necessary training to your workforce, enabling them to become proficient users and contributors to the continuous process enhancement cycle.

By leveraging the platform's intuitive interface and robust features, we empower you to effortlessly visualise, streamline, and refine intricate business workflows.

Features - SAP Signavio Process Manager
Here are the key features offered by the SAP Signavio Process Manager
Graphical Process Modelling Tool
It enables businesses to effortlessly generate process diagrams and models.
Process Analysis Tool
It assists in detecting bottlenecks and inefficiencies within the business processes.
Process Simulation Tool
It enables the testing of process changes before implementing them in a live environment.
Process Execution Tool
By harnessing the power of cutting-edge technology, it empowers businesses to streamline their operations with automation effortlessly.
Process Optimisation Tool
It provides the means to identify strategies for enhancing business processes.

Benefits - Why SAP Signavio Process Manager?
Business
Agility
This suite enhances process agility, enabling your business to adapt to changes swiftly and effectively.
Identify and Eliminate Process Inefficiencies
Identify and enhance operational efficiency, thereby, minimising process inefficiencies, and boosting customer satisfaction with the assistance of this suite.
Ensure Regulatory Compliance
It enables your organisation to ensure regulatory compliance, minimising the risk of fines and penalties.
Data-driven decision-making
The SAP Signavio Process Manager suite allows you to gather and analyse data regarding processes, enabling you to make more informed decisions on enhancing processes.
Risk
Management
It allows you to effectively identify and manage process risks, helping you steer clear of expensive errors.
Promotes Workplace Collaboration
It helps to nurture the flow of communication and fosters collaboration by providing a common language for discussing business processes.
Prominent Industries using SAP Signavio Process Manager
Here are some of the popular sectors where SAP Signavio Process Manager is changing the spectrum of business operations:

Bring a positive difference in your everyday business workflows with AG's super-flow assistance!
Our process for SAP Signavio Process Manager typically follows these steps:
Helping businesses to understand their processes
We understand that to improve a process is to understand it. Our team at AG is here to help your business strategise its operations, identify the main stakeholders, and gain a comprehensive understanding of the current state of the process.
Identifying and eliminating bottlenecks
After a comprehensive understanding of your processes, we meticulously pinpoint the areas that can be enhanced to achieve tremendous success. Our analysis involves identifying bottlenecks, inefficiencies, and areas where improvements can be made to improve efficiency.
Designing and implementing processes for efficiency
Once the areas for improvement have been identified, we proceed with designing and implementing enhancements to your process. This involves modifying the current process flow, leveraging SAP Signavio technology, or effectively managing the process.
Training employees on the new processes
After the improvements have been implemented, our team will provide comprehensive training to your employees on the new processes. We take great care for the seamless integration of these improvements and guarantee that your workforce embraces and effectively implements the new processes.
Monitoring and measuring the results
Ultimately, our team diligently monitors and assesses the outcomes of the process enhancements to guarantee they yield the intended impact. By establishing a comprehensive system for monitoring and evaluating the results, we also provide valuable insights to interpret the findings and implement any necessary further enhancements to the process.

If you are looking for a SAP partner in accomplishing your business goals with reduced complexities, we have the experience, expertise, and commitment to help you improve your business processes.

Choose SAP Signavio Process Manager, and contact AG today!

Frequently Asked Questions
What is SAP Signavio Process Manager?
What are the different consultancy services AG offers for SAP Signavio Process Manager?
What are the pricing options for AG's consultancy services for SAP Signavio Process Manager?
What are the next steps if I am interested in learning more about AG's consultancy services for SAP Signavio Process Manager?
What are the terms and conditions of AG's consultancy services for SAP Signavio Process Manager?

GDPR aware: AG needs the contact information you provide to us to contact you about our products and services. We will never share your contact details.
More information can be found in our Privacy Policy.