SAP Signavio Process Collaboration Hub

Learn to effortlessly tap into data, streamline process models, navigate workflows, explore dictionaries, and conduct analysis, all within one comprehensive software solution.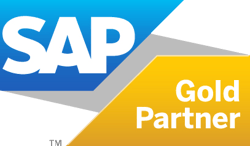 Optimising and streamlining the various business processes could not be easy, especially when the business expands and in the face of emerging competition. This is where the SAP Signavio comes into play.
Let's say you run a medium-sized organisation with a complex purchase order approval process involving multiple stakeholders and departments. This process involves creating purchase orders, reviewing them for accuracy, obtaining approvals, and finally, issuing the purchase orders to suppliers.
With SAP Signavio Process Collaboration Hub, you can create a process diagram that outlines who initiates purchase orders, who approves them, and the steps involved in between and whatnot.
How SAP Signavio Process Collaboration Hub supports your business:
Model, document, and analyse your business processes.
Create visual process diagrams, define process steps, and document process details.
Collaborate on process design, share documentation, and gather feedback from employees and other stakeholders.
Discover any obstacles, inefficiencies, and opportunities for enhancement within your business processes.
Manage process governance and ensure compliance with industry standards and regulations.
AG helps businesses understand the process steps and dependencies, identify the bottlenecks, and thereby, play a pivotal role in enhancing the benefits of SAP Signavio Process Collaboration Hub for various complex business processes.
Here are the key features of the SAP Signavio Process Collaboration Hub:
Centralised Content View
Provides a centralised view of all process content, including diagrams, documentation, and critical metrics.
Drag and Drop Capabilities
Offers an intuitive and user-friendly drag-and-drop interface to work without needing extensive technical expertise.
Collaboration Tools
Includes various collaboration tools, such as commenting, version control, and approval workflows.
Process Simulation
Simulate and test process changes, and new workflows to assess their impact and potential risks.
Communication Flow
Provides a platform for discussions, document sharing, and feedback within the context of processes.
Version Control
Maintain a history of process changes, revisions, and updates to track the evolution of processes over time.
SAP Signavio Process Collaboration Hub for a successful business transformation
360-degree view of processes
Offers a comprehensive and panoramic view of the complete process landscape, encompassing documentation, analysis, and key metrics.
Process Transparency & Coherence
Offers a clear and transparent view of processes, ensuring everyone is on the same page, and reducing misunderstandings and errors.
Smooth Collaboration
Allows for a structured form of information sharing among the employees, allowing for a smooth collaboration.
Bring a positive difference in your everyday business workflows with AG's super-flow assistance!
Strategic Roadmap Planning
We collaborate with you to develop a strategic roadmap for your process improvement initiatives and help you prioritise which processes to optimise first, ensuring that your efforts align with your business goals and yield maximum ROI.
SAP Ecosystem Integration
As an SAP Gold Partner with extensive experience integrating various SAP solutions, we seamlessly connect Signavio with your existing SAP systems, such as SAP ERP, to ensure a cohesive and integrated business process flow.
Customisation and Integration
We assist in customising the Signavio Process Collaboration Hub to align with your specific business requirements. For instance, if your purchase order approval process has unique workflows or compliance needs, we tailor the software to accommodate these nuances.
Scalability and Growth
As your business expands, we help scale up your process management capabilities by configuring the platform to accommodate a growing number of users, processes, and integrations, allowing for effortless scalability.
Continuous Support and Updates
As an SAP Gold Partner, we have access to SAP's latest updates, features, and support. This helps us to keep your platform up-to-date, ensuring you benefit from the newest functionalities and remain compliant with industry standards and regulations.

GDPR aware: AG needs the contact information you provide to us to contact you about our products and services. We will never share your contact details.
More information can be found in our Privacy Policy.