Energise SAP S/4HANA Cloud-Pro
Fuel your growth with AG's SAP S/4HANA Cloud
Make your move with AG's Energise SAP S/4HANA Cloud-Pro and gain instant access to real-time analytics and reporting, empowering you to confidently make data-driven decisions using the power of modern ERP systems.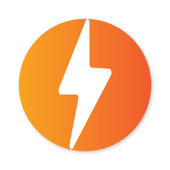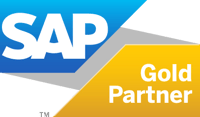 Revolutionise Your Business Processes
The oil, gas and energy industry is making some big moves as it prepares for the future, particularly with the push towards renewable energy sources. And one thing helping to pave the way is upgrading the legacy systems to the advanced SAP S/4HANA Cloud solutions.

Many energy companies in the UK and worldwide have implemented SAP solutions to manage their business processes and improve their finance, supply chain, procurement and project management processes. SAP S/4HANA technologies (which powers AG's Energise SAP S/4HANA Cloud-Core) are helping traditional oil and gas businesses to diversify into modern, sustainable energy innovators.

This entry-level Cloud ERP Energise SAP S/4HANA Cloud-Core 'lays a pipeline' to continual efficiency gains and digital transformation. When the energy company is ready to operate assets, AG can seamlessly migrate them to the next level, full Cloud ERP package, Energise SAP S/4HANA Cloud-Pro, to have a secure enterprise platform for growth and innovation. Energise SAP S/4HANA Cloud-Pro will help to unlock opportunities as the industry transitions from traditional oil and gas to electricity and hydrogen on the path to achieving Net Zero by 2050.
Our Pro package offers an ERP baseline solution to manage core back-office functions, such as finance, procurement, and time capture. It also includes advanced maintenance capabilities for the numerous equipment and assets that energy companies manage. These features include AG's industry cloud solutions for smart inspections and asset reporting, enabling you to optimise the maintenance operations of your assets.
Count on us to deliver innovative and practical solutions tailored to your needs. AG's experts are well-versed in the oil, gas and energy sectors and have a profound understanding of industry challenges. Get in touch today to discover how AG's Energise SAP S/4HANA Cloud-Pro packaged solution can empower your energy business to thrive in a rapidly evolving world.

Industry-Standard Compliance
Designed to meet industry standards, ensuring regulatory compliance and reducing the risk of non-compliance penalties.
Improved User Adoption
The intuitive interface and easy-to-use features enhance user adoption and improve overall productivity across your organisation.
Flexible and Scalable Solution
Easily adaptable to your evolving requirements handling high volumes of data and users, ensuring your business can keep up with growing demands.
Customised Comprehensive Package
A complete packaged solution from core back-office functions to advanced maintenance capabilities and flexible scalability, to safely manage and streamline your operations.
Simple and Time-Saving
Cuts through the complexity to facilitate accurate Joint Venture Accounting (JVA) to prioritise revenue generation and effectively manage asset costs.

An experienced and supportive SAP Gold Partner

SAP Enterprise Resource Planning (ERP)
Dedicated to helping businesses unlock the full potential of SAP ERP with our expert guidance, seamless implementation and best-in-class SAP solutions. Partner with us to embark on a transformative journey with SAP ERP and experience the power of industry-leading solutions tailored to your specific business needs.

SAP Build Process Automation
Accelerate your business processes by eliminating time-consuming manual processes and automating repetitive tasks. With SAP Build Process Automation, a low-code / no-code approach, businesses can automate their processes with ease and achieve greater agility, scalability, and productivity and deliver rapid results.

Rise with SAP S/4HANA Cloud
AG's Rise with SAP solutions is designed to address all the challenges to your business. If you have been using SAP ERP system, then RISE with SAP can help you migrate to Cloud ERP while constantly modifying your systems to make them outcome-driven intelligent business processes. It facilitates running of cloud ERP that supports SAP S/4HANA Cloud Services.

Cloud Technology Partnerships



SAP Cloud Platform
The SAP Cloud platform is one of the core pillars powering SAP Business Technology Platform (SAP BTP) and has become a key element within their broader platform offering.
SAP Optimisation
SAP Implementation Services
SAP Migration Services
SAP Security
Microsoft Azure
The leading Enterprise Cloud Platform for building, deploying and managing applications (incl. SAP infrastructure hosting).
AWS
AWS is helping businesses scale and grow. We can build flexible, reliable and scalable SAP applications with their offering of computing power, content delivery, database storage and other functionality.

GDPR aware: AG needs the contact information you provide to us to contact you about our products and services. We will never share your contact details.
More information can be found in our Privacy Policy.