Energise SAP S/4HANA Cloud-Core
Simplify your IT landscape with AG's SAP S/4HANA Cloud
Scale seamlessly with AG's Energise SAP S/4HANA Cloud-Core package solution and ensure your systems can support your expansion plans without compromising performance.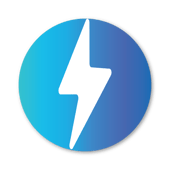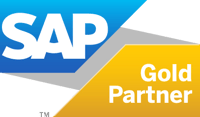 Streamline Your Financial Processes
The UK oil, gas, and energy sector is undergoing a significant transformation, driven by the need to reduce greenhouse gas emissions and move towards a more sustainable future. This is creating opportunities for renewable energy, hydrogen, and carbon capture and storage, while also presenting challenges for the traditional oil and gas industry.

AG's Energise SAP S/4HANA Cloud-Core is the entry level package, automates and streamlines the back office function (Finance & Procurement) to 'fuel sustainable growth' for ambitious energy companies. It cuts through the complexity of Joint Venture and inter-company accounting, increases accuracy, simplifies compliance reporting, saves time and frees up employees from frustrating admin so they can add value to the business. It lays the foundation for continual efficiency gains and digital transformation and can seamlessly migrate to the full Cloud ERP package, Energise SAP S/4HANA Cloud-Pro, as the company grows and is ready to operate assets.
Our core package technology includes intelligent automation capabilities such as robotic process automation (RPA), machine learning, and artificial intelligence (AI), which can help energy companies to automate processes, reduce errors, and free up employees to focus on more strategic tasks.
Our SAP specialists have extensive experience in the oil, gas and energy industries and a deep understanding of the challenges that companies in this sector face. This allows us to develop innovative yet practical solutions from our real-world experience. Contact us today to learn more about how AG's Energise SAP S/4HANA Cloud-Core packaged solution can help you transform your energy business for a changing world.

Why choose Energise SAP S/4HANA Cloud-Core?
Streamlines core business operations
Energise SAP S/4HANA Cloud-Core solution streamlines core finance and procurement functions, eliminating silos, and delivering better visibility into the company's operations.
Faster ROI
Ability to deliver faster ROI by being more efficient and effective, allowing you to see quick returns in a shorter timeframe.
Saves time and money
Businesses can significantly reduce the time and cost associated with deploying and maintaining a traditional ERP system.
Deployed in minimum time
Energise SAP S/4HANA Cloud-Core can be rapidly deployed in 16-20 weeks without affecting the day-to-day business operations.
Easily scalable
Seamlessly expand your operations and accommodate increasing demands without compromising performance or efficiency.

An experienced and supportive SAP Gold Partner

SAP Enterprise Resource Planning (ERP)
Dedicated to helping businesses unlock the full potential of SAP ERP with our expert guidance, seamless implementation and best-in-class SAP solutions. Partner with us to embark on a transformative journey with SAP ERP and experience the power of industry-leading solutions tailored to your specific business needs.

SAP Build Process Automation
Accelerate your business processes by eliminating time-consuming manual processes and automating repetitive tasks. With SAP Build Process Automation, a low-code / no-code approach, businesses can automate their processes with ease and achieve greater agility, scalability, and productivity and deliver rapid results.

Rise with SAP S/4HANA Cloud
AG's Rise with SAP solutions is designed to address all the challenges to your business. If you have been using SAP ERP system, then RISE with SAP can help you migrate to Cloud ERP while constantly modifying your systems to make them outcome-driven intelligent business processes. It facilitates running of cloud ERP that supports SAP S/4HANA Cloud Services.

Cloud Technology Partnerships



SAP Cloud Platform
The SAP Cloud platform is one of the core pillars powering SAP Business Technology Platform (SAP BTP) and has become a key element within their broader platform offering.
SAP Optimisation
SAP Implementation Services
SAP Migration Services
SAP Security
Microsoft Azure
The leading Enterprise Cloud Platform for building, deploying and managing applications (incl. SAP infrastructure hosting).
AWS
AWS is helping businesses scale and grow. We can build flexible, reliable and scalable SAP applications with their offering of computing power, content delivery, database storage and other functionality.

GDPR aware: AG needs the contact information you provide to us to contact you about our products and services. We will never share your contact details.
More information can be found in our Privacy Policy.