SAP Materials Management
Your supply chain and stores... but working for you!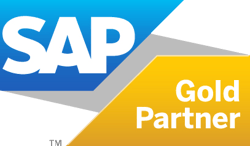 The Challenge
Developing robust systems and business practices in Procurement and SAP Materials Management can benefit most businesses.
However, while the need to improve in this area is often straightforward – take, for example, excess stock, the absence of volume discounts or frequent operational delays – taking action that addresses the problem at its root without creating new issues elsewhere can be challenging.
What AG Provides
At AG, we are not purely technologists; we are solution engineers. This means we are concerned with and understand the bigger picture, ensuring our solutions address critical business problems.
We provide expert SAP Materials Management consulting services backed by extensive industry experience in solving Supply Chain and Inventory Management challenges.
We combine this knowledge with deep SAP expertise to create high-quality, practical, effective solutions.
Our
Approach
As Materials Management is often integrated with other areas of SAP, we start your project by understanding how different parts of the business could be affected.
For example, suppose you are struggling with master data quality. This can have far-reaching consequences, not just for your master data and reporting teams, but also for your overall business operations, encompassing sales, production, and projects.
The expert SAP Materials Management consultants at AG are trusted by businesses to improve data quality by engineering practical and effective solutions with no adverse impact on other areas.
We also help to define and implement process automation and reporting that drive efficiency, generate insights and put you back in control of your business.

Better Insights
Insightful reporting on which you can rely.
Reduce Costs
Lower costs with a practical approach to remediation.
Better Performance
Receive parts right when you need them.
Improved Cashflow
Optimise your inventory for better cashflow.