SAP Extended Warehouse Management (EWM)

Efficiently handle a large quantity of goods to operate agile, digitised, and streamlined warehouse processes.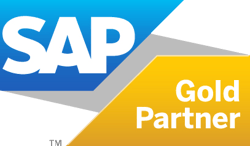 With its advanced and comprehensive features, SAP Extended Warehouse Management empowers businesses to efficiently handle all aspects of warehouse processes, from inventory management to order fulfilment. This powerful software solution is specifically designed to optimise and streamline warehouse operations, ensuring smooth and seamless workflows.
Just like SAP Warehouse Management, SAP Extended Warehouse Management (EWM) is an integral part of the SAP Supply Chain Management (SCM) suite.
For instance, for a business having complex supply chain operations and a growing e-commerce presence, SAP EWM enables improved order fulfilment, multi-channel support, cross-docking, labour management, yard management, and real-time visibility, ultimately helping them achieve greater efficiency, cost savings, and better customer service compared to SAP WM which is suitable for basic warehouse management needs.
Here is how the SAP Extended Warehouse Management System can work wonders in integrating and streamlining your key supply chain operations...
Incorporates both on-premises and cloud-based deployment options.
Offers comprehensive capabilities for operational efficiency.
Integrates quality control, production management, and end-to-end product traceability processes seamlessly.
Enables direct management and control of warehouse automation equipment.
As a profound and professional SAP Gold Partner, AG helps many diversified businesses configure SAP EWM in their systems for their seamless and strategic endeavour.
Here are the key features of the SAP Extended Warehouse Management:
Advanced Inventory Management
Offers real-time inventory visibility, facilitating stock tracking, expiration monitoring, and diverse inventory management strategies, including cross-docking and slotting.
Multi-Channel Fulfillment
Supports multiple fulfilment channels to ensure that orders from various sources can be processed efficiently and accurately.
Warehouse Task Management
Allows for dynamic task assignment and optimisation, ensuring that warehouse employees are directed to the right location at the right time, optimising productivity.
Yard Management
Efficiently manage your yard operations, including the receipt, staging, and dispatch of goods, reducing waiting times and congestion.
Transportation Management Integration
Integrates seamlessly with SAP Transportation Management, allowing for efficient coordination of goods movement within and beyond the warehouse.
Batch Management
Enables the creation of batches for order picking to make sure that orders are processed in a cost-effective manner.
Your Benefits with SAP Extended Warehouse Management
Cost Reduction
Maximising resource efficiency and minimising error rates result in decreased operational expenses and enhanced cost management.
Faster Order Fulfilment
By streamlining the picking and packing procedures, SAP EWM expedites the fulfilment of orders, leading to increased customer satisfaction.
Scalability
It effortlessly adjusts to your evolving warehouse demands and volume requirements.
Compliance and Traceability
Ensures adherence to industry regulations and effortlessly tracks products during recalls or quality concerns.
With a focus on system design, functional configuration, data migration, testing, training, and go-live support, AG seamlessly transforms into your strategic SAP Gold Partner for optimising complex warehousing operations.
Timely Assessment
We assess your specific warehouse needs and processes, tailoring SAP Extended Warehouse Management (EWM) to align with your business requirements.
Customised Configuration
We configure the software to meet your unique warehouse efficiency needs, ensuring that it integrates seamlessly with your existing systems.
Training Assistance
We provide training to your staff, ensuring that they are proficient in using SAP EWM to maximise its benefits.
Support and Maintenance
Post-implementation, we endure to provide you with ongoing support and maintenance services to keep your system running smoothly.
Growth and Scalability
We help you adapt and evolve your SAP EWM system as your business grows and changes, incorporating the newest and the best features released by the SAP.


SAP Warehouse Management (WM)
Streamlines warehouse operations like inventory management, order processing, material handling, and tracking for increased overall operational efficiency in the warehouse environment.

SAP Supply Chain Logistics
Ensures seamless operations by allowing you to oversee the physical movement of goods through the supply chain, from procurement to distribution.

SAP Field Logistics
Manages your on-field activities efficiently by integrating logistics processes, ensuring timely deliveries, and optimising resources.

SAP Sales and Distribution
Focuses on efficiently handling your sales operations, customer relationships, and product distribution.

SAP Customer Relationship Management (CRM)
Facilitates the efficient management of customer relationships and interactions by refining customer-related processes and activities.

SAP Materials Management
Enhances materials management and procurement, ensuring efficient, cost-effective, and well-managed supply chain and inventory processes.
GDPR aware: AG needs the contact information you provide to us to contact you about our products and services. We will never share your contact details.
More information can be found in our Privacy Policy.