SAP Business Technology Platform
Maximise your RISE with SAP investment with SAP BTP


If you are on your RISE with SAP journey and keen to learn how SAP's Business Technology Platform can help you drive business transformation, we'd be grateful for the opportunity to show you how.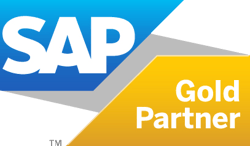 Unlock the potential of RISE with SAP BTP with AG
Enterprises need a holistic approach to recognise the value of one-stop business transformation. AG's RISE with SAP solution can support you in your SAP S/4 HANA migration by leveraging the SAP Business Technology Platform (BTP) to address next-level innovation.
Enterprises are moving away from legacy systems to the cloud to run real-time business models from anywhere and everywhere. SAP BTP together with SAP S/4 HANA Cloud brings together application development, data and analytics, integration, automation, and AI capabilities as well as intelligent technologies in one unified environment to simplify your migration.
SAP BTP embedded with SAP S/4 HANA Cloud comes with across-the-board intelligent capabilities for AI, data and analytics with indigenous integration to SAP application management and connectivity to other data sources. With SAP BTP, your business process can be optimised and automated, delivering consistent experiences in real-time. Plus, AG can fuel innovation and enrich user interactions with SAP Intelligent Technologies that can help your business users in the long run.
Want to amplify your innovation and enrich mission-critical business processes, talk to us. At AG, we can ensure SAP S/4 HANA and SAP BTP are better together to build your business roadmap and transform your enterprise to the next level.
Enables real-time decisions
Leverage data insights from all apps and processes
Advanced processing capabilities
Integrated ERP with stable digital core
Optimised Data Intelligence
Orchestrate and combine necessary data and eliminate superfluous data.
Undisrupted Analytics
Unlock the true value of your enterprise data

Retail Store
Maintenance
We support retailers to scale their customer experience and engagement through advanced business process optimisation and intelligent retail solutions.
Hotel & Restaurants Maintenance
We develop innovative customer experiences to help the hotel industry and food manufacturing companies maximise profits in a competitive market.
Healthcare
Maintenance
We help healthcare industry leverage next-generation technologies to redefine their data granularity for future predictive maintenance and security precautions.
Utility &
Energy Maintenance
Our deep industry expertise in the utility and energy industry reduces the organisational risk while handling your process obstacles smoothly.
Transportation & Logistics
We develop intelligent supply chain tactics to provide real-time insights into end-to-end supply chain visibility to identify risk areas and potential bottlenecks.
Manufacturing & Production Maintenance
We ensure that your entire manufacturing and production team achieves its project objectives on budget with faster time-to-market.
Frequently asked questions
What is the difference between SAP Cloud Platform (SCP) and SAP BTP Platform (BTP)?
How can SAP BTP integration help you to become an intelligent enterprise?
How can you get started with SAP BTP?
GDPR aware: AG needs the contact information you provide to us to contact you about our products and services. We will never share your contact details.
More information can be found in our Privacy Policy.