AG Maintenance Excellence
Drive Performance & Asset Reliability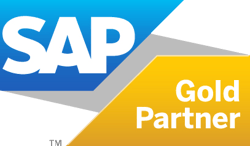 The Challenge with Maintenance Excellence Strategies
Achieving Maintenance Excellence requires organisations to review their asset management and maintenance strategies with a view of aligning them to industry best practise, and then reflecting those changes in SAP so that IT systems fully support the business.
However, fine tuning a fully operational SAP system is a daunting task, due to the potential impact on existing processes, people and data.
What AG Consultancy Provides
With the highest concentration of SAP Plant Maintenance consultants in the UK, AG delivers a wealth of experience when improving your Maintenance strategies. Our Senior SAP Consultants offer an ideal, unique combination of strong industry expertise and background, understanding of best practices and deep knowledge of SAP.
This means that our service can be trusted to deliver the highest quality results, helping your business improve its maintenance strategies and achieve excellence in maintenance and asset management processes.
Our
Approach
AG Consultancy has a second to none track record in delivering maintenance strategies for Maintenance Excellence projects, which require streamlining an organisation's maintenance and asset management strategies and aligning them with SAP.
Our long, established partnerships with leading asset management consultancies ensure that IT systems are closely configured to the new business requirements, while our strong industry knowledge and deep SAP expertise allow us to align SAP with little disruption to the day to day operations of the business.

Quality Outcomes
Thanks to our highly experienced consultants
Lower Costs
With better processes and maintenance visibility
Strategic Impact
Increase your ability to compete in the market.
Reduced Risk
Reduce the risk of asset failure and disruptions.