Engineering Inspections, Made Easy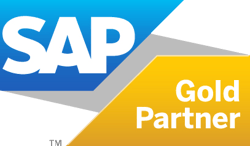 Capturing and storing detailed engineering inspections is important, not just to oversee defects correctly, but also to ensure regulatory compliance. This type of data is seen as critical in enabling game-changing technologies such as predictive maintenance.
In this session, we introduce Smart Inspections to you a revolutionary gold award-winning SAP add-on by AG - the only SAP partner in the UK recognised for their expertise in Asset Management - for smartly capturing and managing engineering inspections. We'll also touch on key highlights from our work with Centrica Storage Limited – the SAP Quality Gold award-winning Safety Barrier Model project created to manage risks and prevent major accidents.
Built around native SAP functionality, Smart Inspections is an SAP-certified, proven solution developed and field-tested in conjunction with a leading, asset-intensive, global energy business.
Find out how you now can:
Competently capture in-depth engineering inspections in SAP
Overcome the usability challenges associated with SAP PM and SAP QM
Make engineering inspection management seamless
Unravel some of the highest impact areas of SAP Plant Maintenance
Pave the way to ground-breaking predictive maintenance.
Download Webinar Recording