EAM WorkMate for SAP
AG's 'EAM WorkMate' for SAP, is a comprehensive solution within SAP that enables the complete digitisation of workforce operations for maintenance and inspection management.
This all-in-one suite includes a mobile solution for capturing on-field data that syncs seamlessly with SAP, customised screens for gatekeepers, planners/schedulers, and other maintenance staff, and a comprehensive set of reports for monitoring asset and operational performance.
Powered by SAP's latest technologies, this solution offers a streamlined and efficient way to fully digitise workforce operations within SAP, providing a seamless and integrated solution for managing maintenance and inspection processes.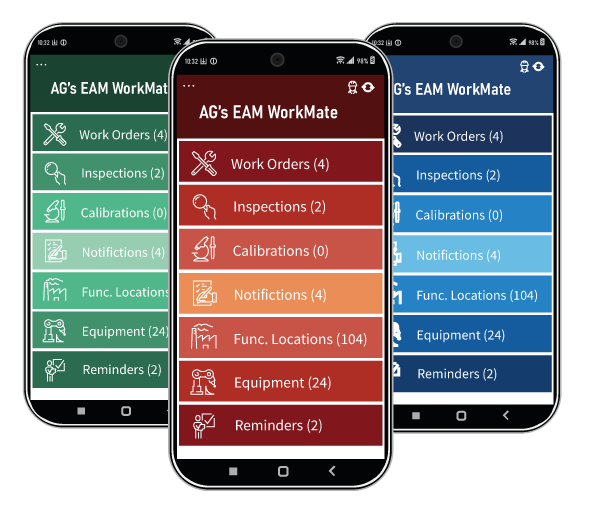 End-to-End Digitisation of Workforce
Due to popular demand, we have now made provision for a free trial of AG Workmate!
All you have to do is, fill in the form here, and we will email you the details!
AG's 'EAM WorkMate' for SAP, is a comprehensive solution within SAP that enables the complete digitisation of workforce operations for maintenance and inspection management.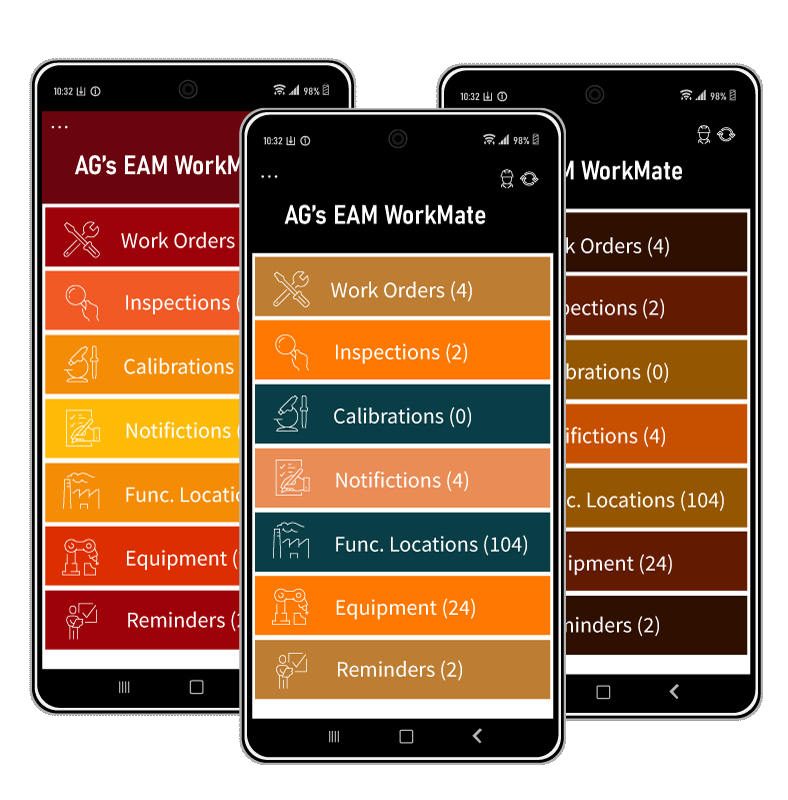 Request AG Workmate Free Trial
Single solution for all work management
and Inspections needs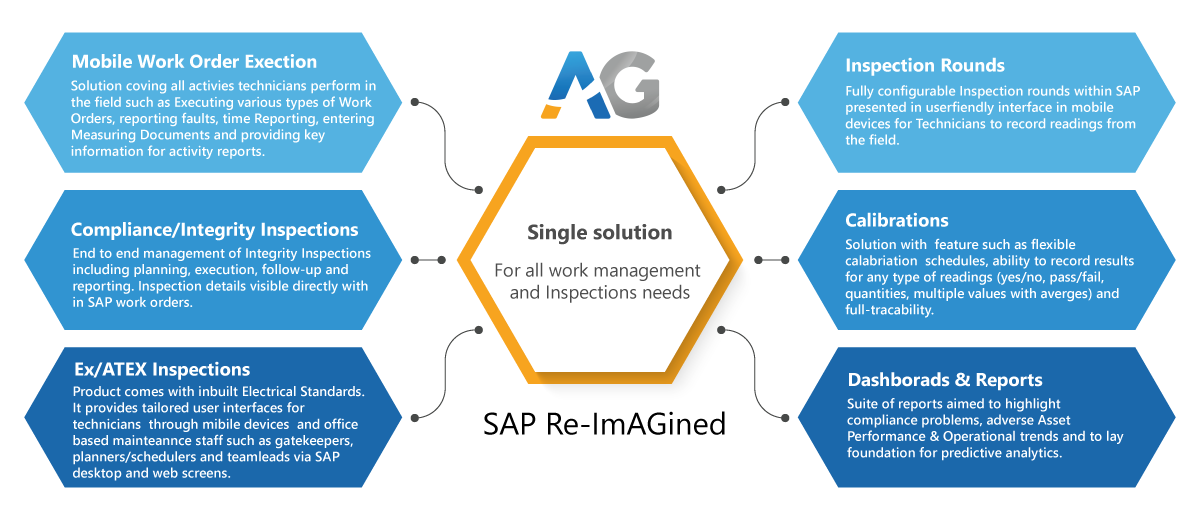 'One-for-All' Maintenance Solution
Simplifies work management workflows by incorporating Maintenance and all types of Inspections into one single easy-to-use solution adoptive 'field-to-reports' concept. This makes the solution user-friendly for all stakeholders making user-adoption a lot more straightforward rather than multiple solutions for multiple requirements across the maintenance organisation.
Improved Efficiency & Accuracy of Data Capture
Data straight into a mobile device and synced back to the SAP backend allows technicians to record notes, pictures, and videos to elaborate on what they saw and have done infield. At the same time, things are fresh in their minds without losing any key details.
Ability to Take Advantage of Advance Analytics
A suite of reports combining work management and inspection data provides much-needed insights into trendings highlighting the need for action. Reports are available in all SAP reporting platforms such as FIORI and SAP Analytics Cloud (SAC).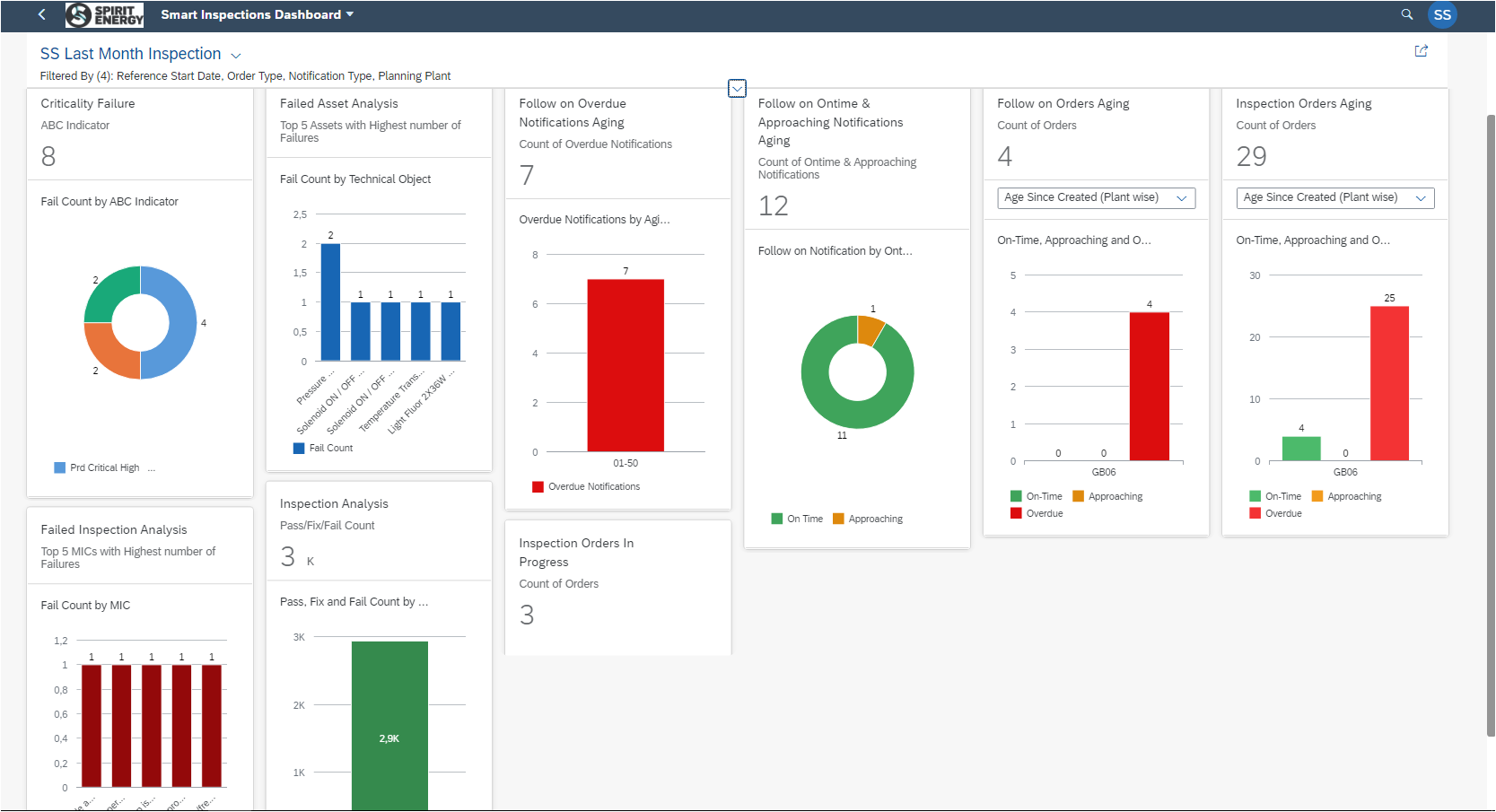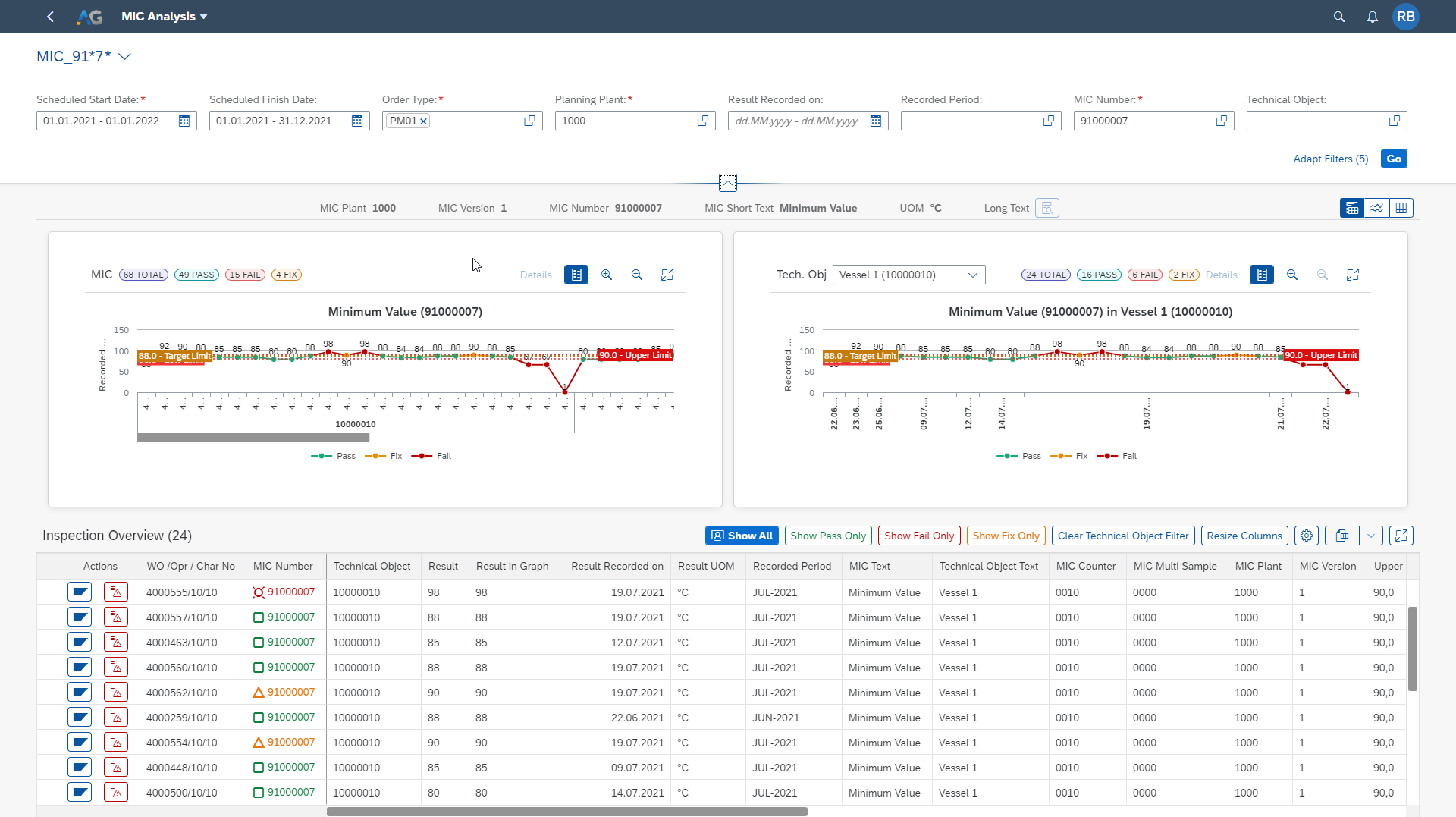 Saving Time, Efforts & Money on 3rd Party Products
Single solution for all types of inspections such as Integrity/Compliance, Ex/ATEX, Calibration and Inspection rounds, as well as all types of Maintenance such as Corrective and Preventive eliminating the need to use 3rd Party Tools. This will reduce licence and support costs and also future-proof the IT solutions cape via simplification.
Full Audit Trail
Solution equipped with features such as Automatic Notification Creation following inspection failures removing human dependency and automatically built full Audit Trails easily accessible and reportable screens.
Ability to work offline in mobile devices
Simple easy-to-use screens
Full 360 degree visibility across workmanagment & inspections data
Inbuilt ISO/Electrical Standards Ex/ATEX Inspections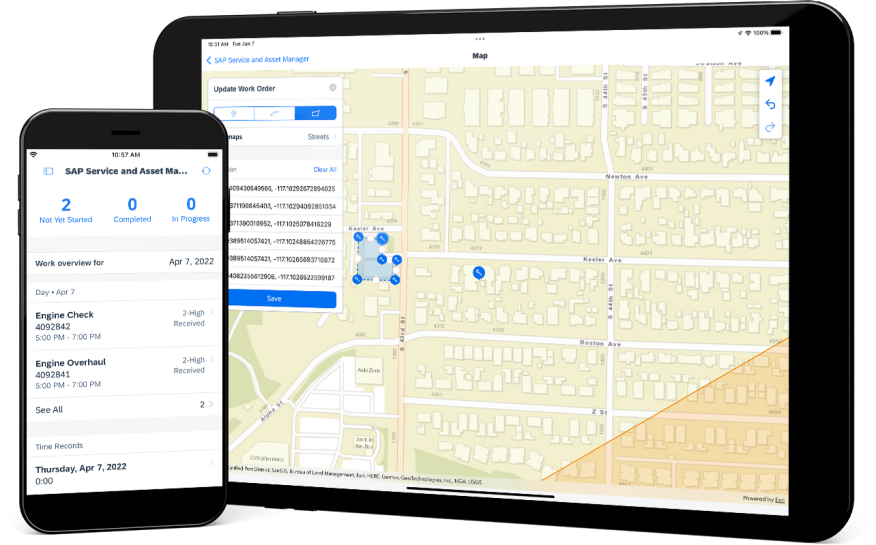 Flexible and Configurable Mobile Workflows
Automatic Notification Creation for Inspetion Failures
Flexible and Configurable Mobile Workflows
Easy to digest and reportable audit trails
EAM WorkMate Implementation Process
1) Assessment
AG product implementation approach starts with a free readiness assessment. Here we usually assess the Business Process around planning, execution and reporting/analysis.
This will allow us to advice on potential 'process refinements needed', which usually take place in parallel to the rest of the project activities.
2) Implementation
Here at AG we follow SAP's proven 'Activate Methodology' and AG's proven governance model, designed to get all the necessary stakeholders involved at the right time.
The model involved weekly progress calls with progress reports and monthly steer-co meetings with project sponsors/owners.
3) Embedding/Adoption
The mentioned stakeholder engagement approach has proven to ensure successful project delivery and go-live and successful user adoption to derive the intended RIOs.
The implementation also includes a well-structured training program targetting all user groups, such as Maintenance Technicians, Team Lead, Master Data Maintainers and Management (for analytics).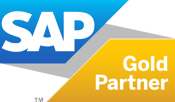 SAP Gold Partner
Recognised by SAP to have the in-house expertise to maintain exceptional levels of customer satisfaction, solution quality, and service delivery.

SRCN Solutions
SRCN Solutions help organisations remove the obstacles holding them back - like backlogs, excessive costs, budget constraints and

Oil Plus
Founded in 1978, Oil Plus specialises in providing solutions for Produced Water Treatment, Injection and Production Chemistry issues. They are completely independent from all chemical and water process equipment vendors. .

Metanax
Metanax Asset Management are an international consultancy and service provider offering bespoke asset lifecycle management services across all energy & industry sectors. Based in the U.K, with active representation in Europe and the Middle East.