Data Remediation
Realise the full potential of one of
your most valuable Assets: Data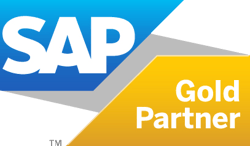 The challenge with Data Remediation
So we all know the adage "Garbage In = Garbage Out", businesses are starting to realise that bad data not only leads to misleading and compromised insight which impedes good decision making. But these legacy data issues are now becoming a significant barrier to game-changing next gen technologies which rely on good quality data sets for predictive analytics, AI & ML, etc. Taking a systematic approach to legacy Data Remediation issues can pave the way for legacy Data opportunities.
What AG Provides
Advocating a systematic approach, AG seeks to provide services that get your data in good shape and keep it in good shape. We help define detailed Data Standards, then we fix your data and help to ensure that you have the tools and processes to keep in good shape. Through this Data Quality Remediation, your business can streamline and refine your analytics processes.
Our Approach
Leveraging the solid foundation of detailed and fit-for-purpose Data Standards we would undertake an initial impact data assessment before making data remediation recommendations.
We always take a pragmatic approach to size and recommend data remediation scope – which could be anything from simple data enrichment, data cleansing or even full-scale data rebuild where required and where there is clear business benefit in doing so.
We also consider what is going on elsewhere, as many of these activities can apply equally to Data Remediation as they do to Data Migration or system conversion/upgrade, etc (i.e. if you have big changes coming up such as moving to S/4HANA we can help minimise overall costs, risks and business disruption). We then look to ensure that Data Quality is maintained through sustainable and robust Data Governance tools and processes.

Gold Standard
Tried and tested methodology
Flexibility
Flexible approach to data remediation