SAP Project Systems
Embed Project Governance with Real-Time Reporting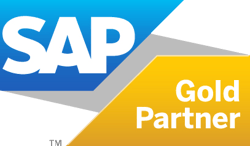 The Challenge
In most organisations, there is a need for a robust and reliable framework for managing projects to reduce process inefficiencies, reduce risk and increase visibility and transparency.
By far, the biggest challenge in Project Systems for Enterprise Asset Management is the need to integrate closely and sometimes complex specialist areas across multiple businesses.

What AG Provides
AG has deep expertise across SAP's functional areas, from Project Systems to Investment Management, offering the full scope of integration with EAM Project Systems, from core SAP to highly complex specialist areas. AG helps you define or refine business and systems processes that drive project excellence.
Our
Approach
Setting up projects, budgeting, and timely reporting in SAP can be a nightmare if incorrectly done. AG makes it incredibly easy for users to create and maintain project master data in SAP.
We put in place intelligent forms, which means that you don't have to access unintuitive SAP screens or understand complex business rules to set up projects.
We simplify budgeting while ensuring solid data governance and real-time reporting.
We help you to manage projects well, adjust plans on the fly, and deliver projects on time and budget by introducing you to easy-to-use interfaces, solid controls and complete update visibility.

Business Insights
Delivers rich, real-time reporting.
Lower Costs
Drives many efficiencies and cost savings.
Improved UX
Reduces the need for training & eliminates errors.
Reduced Risk
Works towards an approach that has low/no technical impact.