SAP Migration Services
Looking to migrate your application data to SAP?
Engage with AG for a bespoke migration service specific to your business needs...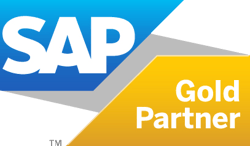 Your data in safe hands...
Covering the full SAP product portfolio, our SAP Migration Services are designed to help companies move their data from any existing application/database to SAP – ensuring data consistency and quality at every step along the way.
As an SAP Gold Partner, we come highly recommend by SAP to ensure our customers get maximum value and ROI from their SAP investments. This is achieved through our unique ability to combine our 'SAP Migration Service' with our 'Functional Development Services' to ensure every SAP implementation is closely aligned to business processes and output.
When working with AG, we will always ensure there is zero risk when migrating your data to SAP. Leaning of years of SAP experience and expert knowledge, we follow tried, tested, and proven methodologies to guarantee a successful migration.
The scope of our SAP Migration Services generally covers the following items:
Full or partial project management
SAP portfolio management
Resource management
Documentation

Preparation
Initial workshop - this can be either onsite or online
Determine business objectives and goals
Define migration scope
Evaluation
Analyse data sets for migration
Formulate data migration rules
Implement migration procedures
Testing
Run test migrations into SAP
Monitor data consistency
Perform test checks
Deployment
Knowledge transfer and training
Documentation handover
Go live and support

We're a leading SAP Gold Partner
We have teams of knowledgeable 'in-house' SAP consultants
Our SAP consultants are specialised in all SAP portfolios and with vertical market experience
We will ensure a smooth transition into SAP while ensuring you maximise your SAP investments
We're a safe, experienced, and friendly company to work with
GDPR aware: AG needs the contact information you provide to us to contact you about our products and services. We will never share your contact details.
More information can be found in our Privacy Policy.