SAP Enterprise Asset Management
Reduces Costs and Risks | Excellent Asset Management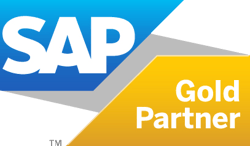 The Challenge with SAP Enterprise Asset Management
Optimising the build and maintenance of complex physical assets, such as plants and heavy equipment, can be highly complex and challenging. Building strong foundations and best practices in Enterprise Asset Management (EAM) and leveraging innovative, next generation technologies are now essential prerequisites for not only thriving in the digital era, but also surviving.
Expert SAP EAM Solutions
AG is a leading specialist in SAP Enterprise Asset Management (EAM), employing the highest concentration of expert SAP EAM consultants in the UK. These include specialists in SAP Project Systems (PS), SAP Plant Maintenance (PM) and SAP Materials Management (MM). But SAP specialism is just the beginning with AG. Many of our EAM consultants have a deep industry background, enabling us to speak your language, understand practical challenges and invent pragmatic, fit-for-purpose solutions.
Our Approach
Here at AG, we make use of our collective strengths to deliver value. Our team of specialist Senior SAP EAM Consultants will work with you to understand your enterprise management needs, challenges and priorities. At the same, we also collaborate internally to pool our collective experience, skills and knowledge of best practice across different disciplines and sectors to achieve the best results for your business.

Our impressive track record in SAP Enterprise Asset Management spans all aspects, from delivering SAP technical solutions to driving data quality or empowering the business with 'fit for purpose' analytics. These factors contribute to best of breed SAP EAM solutions, resulting in better risk management, optimised costs and compliance surety when it comes to enterprise management.

Plant Maintenance
More and more organisations are recognising the value of good Enterprise Asset Management (EAM). Increased performance, better reliability, higher ROI and increased competitiveness are only some of its benefits.
The challenge is realising its value as quickly as possible by employing industry best practice and methodologies associated with good EAM.AG prides itself on having some of the most experienced Plant Maintenance consultants in the UK today, with over 100 years of combined experience across business sectors. This expertise, coupled with strong knowledge of industry standards and how to apply them, fully supports you in evaluating and recommending improvements to master data, business processes and reporting, so you can now maximise the benefits from EAM with confidence.
Maintenance Excellence | Smart Inspections
Material Management
Developing robust systems and business practices in Procurement and Materials Management can be beneficial to most businesses. However, while the need to improve in this area is often clear – take for example excess stock, the absence of volume discounts or frequent operational delays - taking action that addresses the problem at its root without creating new issues elsewhere can be challenging.
At AG we are not purely technologists, we are solution engineers. What this means is that we are concerned with and understand the bigger picture, ensuring that our solutions address key business problems. We have extensive industry experience in solving Supply Chain and Inventory Management real-world challenges. We combine this knowledge with deep SAP expertise to create high quality, practical and effective solutions.
Project Systems
In most organisations, there is a need for a strong and reliable framework for managing projects to reduce process inefficiencies, reduce risk and increase visibility and transparency.
By far the biggest challenge in Project Systems for Enterprise Asset Management is the need to closely integrate across multiple business and sometime complex specialist areas.
AG have deep expertise across SAP's functional areas, from Project Systems to Investment Management, offering the full scope of integration with EAM Project Systems, from core SAP to highly complex specialist areas. AG helps you to define or refine business and systems processes that truly drive project Excellence.

Are User Friendly...
Reduce costs with a user friendly interface.
Deliver Minimum Risk
Improve visibility of how your assets are managed.
Enable Quality Outcomes
Embed industry best practice in SAP.
Reduce TCO
Optimise maintenance and decrease TCO.