SAP Asset Manager
Achieve Operational Excellence with SAP Asset Manager (Mobile App)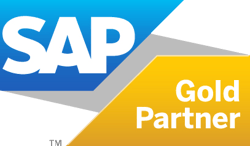 What is Asset Manager?
SAP Asset Manager is a mobile application, part of the next generation SAP Intelligent Asset Management solution portfolio. It provides online and offline access to actions and insights that enable quick and simple implementation of Enterprise Asset Management (EAM) processes. Liberate your workforce to install, inspect, maintain, and repair assets using mobile devices when out in the field.
Why choose Asset Manager?
Good field technicians are in high demand within asset-intensive industries, making it ever so important that they are equipped with reliable and state of the art tools. With SAP Asset Manager's mobile app field technicians have access to all the data & services needed to execute their job competently and safely in the field.
Our approach to
SAP
Asset Manager
When it comes to Asset Manager or any mobile EAM product, every company has varying needs to some degree. These variations hold the key to efficiencies at a grass-route level. At AG, we have formulated three implementation options specifically for SAP Asset Manager.
Based on your business requirements we will recommend a suitable option and work with you to implement Asset Manager. Backed with recognised expertise in SAP EAM, AG can empower you with connectivity, accuracy of data and improved efficiency.

Eliminate paperwork while reducing downtime and maintenance backlog
Extend and improve asset life and reliability by shortening work cycles
Turn capital spend into operational investments using cloud deployment
Manage existing work and asset data whether you're online, offline, or occasionally connected