Webinar Recording
Liberate your workforce with
SAP Asset Manager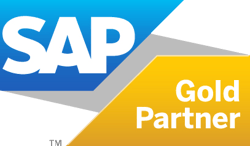 Achieve Operational Excellence with SAP Asset Manager –
The strategic Mobile Solution for Asset Management
Good field technicians are in high demand within asset intensive industries, making it ever so important that they are equipped with reliable and state of the art tools. SAP Asset Manager is the next generation mobile solution for asset management from SAP which forms an integral part of the strategic and ground breaking SAP Intelligent Asset Management (IAM) suite of tools.

With SAP Asset Manager's mobile app field technicians have access to all the data & services needed to execute their job competently and safely no matter where they are – this is whether using their IOS or Android smart phones or tablets. This solution elevates the performance and productivity of maintenance operations helping organizations on their persistent quest to improve operational excellence, reduce risks as well as overhead and costs.
SAP Asset Manager runs on the SAP cloud platform and is optimised to support SAP Plant Maintenance and related function (all as part of SAP Enterprise Asset Management - EAM). Critically, SAP Asset Manager provides both online and offline access to Work Orders and supporting Master Data (such as Equipments and Flocs) as well as insights and visuals enabling quick and timely execution of asset management processes. As the solution is cloud based it can be deployed quickly with minimal infrastructure costs making it the ideal solution for your maintenance workforce.

Join AG & SAP for this webinar to learn how SAP Asset Manager can help you achieve operational excellence by reducing downtime & maintenance backlog, prolong the life of your assets & turn capital spend into investments by leveraging the cloud. This webinar will be supported by a high profile key guest speaker from SAP's Digital Supply Chain team - Guy Clutton-Diesen.
Download Webinar Recording