Customer Success Stories
AG Appointed to Drive
SAP Separation Project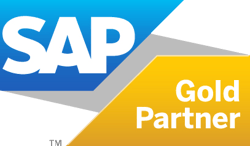 The success of this project was a direct result of AG's robust Programme Management capability & in-depth SAP expertise.
, Head of IS Enterprise Functions & Applications
With AG's programme delivery and SAP expertise, this innovative, progressive and forward-thinking UK based upstream Oil & Gas company achieved a fully operational and performant SAP solution for their business.

Read our customer story to learn more about how the SAP Separation Programme was successfully delivered.

"The success of this project was a direct result of AG's robust Programme Management capability & in-depth SAP expertise."
Head of IS Enterprise Functions & Applications
THE CHALLENGES:
To align with this international parent company's new business strategy, they needed to dilute ownership and sell off their share of their E&P organisation. A fundamental requirement of the project was that the E&P division would no longer be left reliant on the parent company's systems or any of their functional support services. Equally critical, this separation of data and systems needed to happen seamlessly, leaving them with their own fully independent, operational IS (information systems) applications and infrastructure. To accomplish this, there were 4 core challenges they needed to meet:
Challenge 1: Safeguarding Confidential Data
It was critically important to ensure no parent company data was passed across to the carved-out business during the separation process, despite data constantly being added and updated in the live system.

Challenge 2: Ensuring Full Data Integrity during Transfer and Synchronisation
With the existing SAP solution integrating many components (S/4, BW, PO, GRC, and Fiori), it was essential that the data synchronisation between these solutions was accurate, and data flows were switched on at exactly the right time to avoid any data duplication.

Challenge 3: Effectively Managing Downtime to Two Business Days
SAP was a critical business application for both entities. Transferring the existing SAP solution from the parent company to the E&P environment in a timely and efficient manner without incurring any business disruption presented a highly complex challenge.

Challenge 4: Meeting Stringent Delivery Timelines
The programme had to be delivered on time – with no allowance for extensions or slippage. In addition, several interdependencies between SAP components had to be managed carefully in order to deliver a fully-integrated solution.
THE SOLUTION:
AG was selected by the parent company to undertake this vital project based on AG's extensive experience of M&A and SAP carve-outs, their deep functional and data migration expertise, and knowledge of the SAP landscape. The SAP Separation Programme included several SAP applications (S/4 HANA, Business Warehouse, Process Orchestration, Governance Risk & Compliance and Fiori), each requiring a suitable approach for carve-out and transition.
For the SAP S/4 HANA transactional system, SAP's System Landscape Optimisation (SLO) tool was selected to perform a company code carve-out. This approach involved taking a copy of the parent company's SAP S/4 HANA transactional system and using SLO to delete all confidential parent company code data, while retaining only the required E&P company codes.
Similarly, for SAP BW, EPI-USE Data Synch Manager (DSM) software was used to create a shell of the BW solution (structures and configuration without any data), which was then transitioned to the new environment and populated from the SAP S/4 HANA transactional system. The PO, GRC and Fiori solutions were reimplemented with component upgrades where needed, with existing processes, applications and workflows transitioned to the E&P operation solutions.
The implementation approach comprised a series of detailed test stages, where the data deletion, system build, and data load activities were carefully tested, assuring the highest solution quality. For each test stage, specific target KPIs were measured and achieved, ensuring there was no compromise on data integrity and confidentiality.
Once the SAP solution components were deemed to be fully operational, cutover activities could proceed to transition the solution to the new environment. The complex cutover was executed over 2 weekends running a 24/7 schedule, thereby ensuring minimal downtime to preserve business continuity.
AG executed the cutover successfully and launched all SAP applications on schedule, while keeping all key stakeholders informed of progress. With a successful Go Live, the appointed 3rd party support team was in place, ready to assume responsibilities on day 1. AG accomplished all of this with no data or solution functionality issues, and with no operational disruption to either business.
THE RESULT:
Seamless transition and operationalisation of the integrated SAP solution

Flawless data migration from the parent company system, preserving all E&P data, with no compromise of data

Performant and fully operational SAP solution landscape for the E&P entity

Self-sufficient operating environment for the carved-out operations
AG's extensive programme management capability, detailed knowledge of the SAP solution, robust testing expertise and industry business acumen all contributed to the winning outcome of this critical Separation Programme.
"An outstanding project delivered brilliantly by a great team. Our new SAP systems are up and running with great efficiency – what a fantastic result!"
Head of IS Enterprise Functions & Applications