Webinar Recording
Case Study:
CSL Breaking the Barriers
to Asset Management Excellence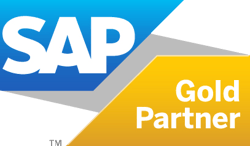 Learn how CSL transformed their safety critical inspection processes with AG's 'Smart Inspections' SAP Add-On
The risks associated with Major Accident Hazards is a constant concern for a major facility such as CSL's Easington gas terminal – supporting intake from Off-Shore Oil & Gas producers from the Southern North Sea. To manage the risks effectively requires a comprehensive range of integrated measures (or barriers) to prevent, control or mitigate risks – a widely adopted strategy is often referred to as a 'bow tie' or 'barrier' model.

A 'bow tie' model relies on several protective layers (barriers), so the integrity of each 'barrier' is vital to ensuring safe operations – this being a common key objective of maintenance excellence initiatives.

CSL were on a journey to achieve maintenance excellence. A major part of this initiative was to improve CSL's asset management processes; this included ensuring that a critical 'barrier' in the area of Engineering Inspections (and recording of Inspection Results) was comprehensive and robust. Other considerations included ensuring regulatory compliance reporting and enabling storage of records on a common platform.

This webinar will showcase CSL's success story in driving towards maintenance excellence. Discover how they were able to improve employee and workplace safety by refining their inspection recording process. Determine how business challenges were overcome by implementing AG's SAP certified, Smart Inspections solution which provides end to end management of safety critical inspections in SAP enabling you to plan, execute & report accurately.

CSL now have a reliable and efficient solution for managing safety critical engineering inspections. The project was recognised by SAP themselves and in Q4 2019 received the prestigious SAP Quality Gold Award (Innovation category). Join this webinar and learn how you can make this possible for your business!
Download Webinar Recording