Customer Success Stories
Oil & Gas producer achieves 90% reduction in
SAP Month End Balance Sheet Reconciliations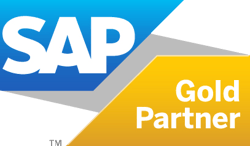 As part of their digital transformation program, this innovative, progressive and forward-thinking UK-based upstream Oil & Gas company identified a number of Month-End processes which were excellent candidates for automation including the Balance Sheet Reconciliation process.

"By automating those tedious, repetitive processes performed by our finance teams, we have gained significant time and cost savings."
People & Process Tranformation Lead
THE CHALLENGES:
The organisation sought to eliminate the mundane monthly task of analysing and reconciling their numerous finance accounts. Current processes of gathering the data and preparing the templates was time-consuming, taking 5-man days per month to manually prepare and reconcile 240 accounts across 30 companies. They were keen to seize the opportunity to leverage automation for this manual, labour intensive and error-prone process.
THE SOLUTION:
This Use Case was identified as a great opportunity to drive efficiency improvements through Automation using UiPath RPA. Following a detailed review of the business rules and logic to be applied AG delivered the solution automatically executing the Balance Sheet Reconciliation process overnight and ad-hoc (upon request) which greatly helped the efficiency of their financial close each month.
THE RESULT:
529 hours saved per year – with 100% accuracy and end-to-end visibility of financial transactions

36 hours saved to execute Balance Sheet Reconciliation process (previously 40 hours across 20 accountants)

32 unique process steps - now fully automated and streamlined monthly financial processes

Improved financial operations and regulatory compliance for greater data insight
Using UiPath RPA to automate this process (and numerous others across Month-End), AG have helped to greatly improve the efficacy and timeliness of the Financial Close. By doing so, this initiative has enabled the Finance team to significantly reduce workload at peak times, minimise issues, thereby affording more time to focus on greater value-add and strategic work.
"With AG's UiPath RPA solutions, we have freed our employees from those mundane tasks that are better handled by automation."
People & Process Tranformation Lead