Award-winning SAP Gold Partner in the UK

Your SAP Partner to innovate and implement practical SAP solutions for your business



As a leading SAP Gold Partner, we'd love to tell you how we've implemented SAP products within your industry.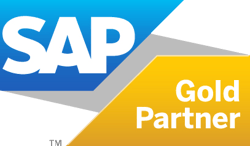 As a leading SAP Gold Partner, we come highly recommend by SAP to help Small & Medium-sized Enterprises (SMEs) decide whether on-premise or Cloud ERP is the right direction for your business.
We can also show you how SAP can integrate across your business from Accounting and CRM to Purchasing and Supply Chain Management. With SAP software you can:
Connect processes across your entire business
Access insights and analytics from anywhere within your business
Realise quick deployment for a fast ROI
Easily integrate with digital consumers

SAP Business One
On-premise or Cloud deployment
Integrated business intelligence
Integration with the SAP HANA platform
Quick deployment
SAP S/4HANA Cloud
Industry-specific capabilities and best practices
Machine learning-enabled processes
Real-time, embedded analytics
Automated, group-wide processes
SAP Business ByDesign
Streamlined end-to-end processes
Agility to quickly adapt to new opportunities
Real-time analytics to help improve profits and efficiency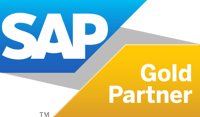 GDPR aware: AG needs the contact information you provide to us to contact you about our products and services. We will never share your contact details.
More information can be found in our Privacy Policy.