Webinar Recording
Automating Finance Month End with RPA - It's about time!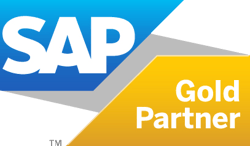 Automating Finance Month End with RPA - It's about time!
Speed up your Finance month end automation journey with UiPath's RPA Software
Financial month end closing can be one of the most stressful and time-intensive periods for finance departments. During month-end close, finance teams are preparing themselves for this arduous time to ensure financial statements are accurate, spending time correcting discrepancies, and producing reports. So, what's the answer? Adding more people is never the best solution as not only is it costly, but it can create more risk for potential errors. Also, as manual effort increases, people spend more time on issue-solving than they do on innovation.

Automation of repetitive manual processes is a great way to tackle finance month end. It helps increase the speed of the process as well as reducing risk of financial reporting errors. This webinar details how RPA can be used as a powerful and effective solution to achieve digital transformation of traditional SAP finance month end processes. We'll showcase potential automation scenarios alongside a couple of demonstrations to reinforce the tool's application.

Join this webinar to discover how you can get more out of SAP finance by integrating UiPath's RPA platform to drive efficiencies and make finance month end easier, less arduous and less time consuming.
Download Webinar Recording